Custom Software / Web Development / BlockChain / IT & AI Company
We are a team of professionals focused on the innovation
of Web | Mobile | Graphics | Architect | Software | Technology | Google Ads | Design & development.
[logoshowcase dots="true" arrows="false" center_mode="true" slides_column="3″]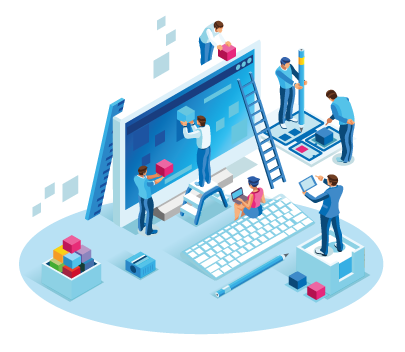 We listen to your ideas and create custom software solutions from the ground up, designed especially for your business.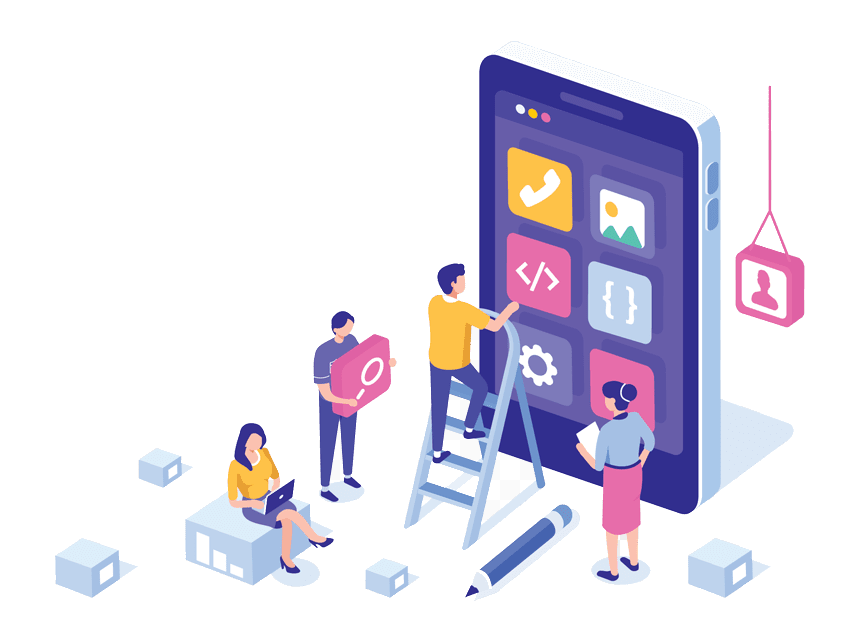 Mobile software is the cornerstone of any modern business. BitsByteSoft is a custom web application development company with extensive experience creating innovative mobile apps.
The cloud comes in a few models, and our task is to help enterprises adopt the one that best suits their business requirements and compliance policies.
BitsByteSoft designs and implements decentralized applications (dApps) as well as integrate them into enterprise systems.
BitsByteSoft provides DevOps services to automate end-to-end software delivery and ensure the scalability and security of infrastructures in companies of all sizes.
Database development services imply building a database for data organization and a web & mobile app for data access. BitsByteSoft creates custom database solutions that keep data clean, organized, secure, and easily accessible for authorized users from multiple devices.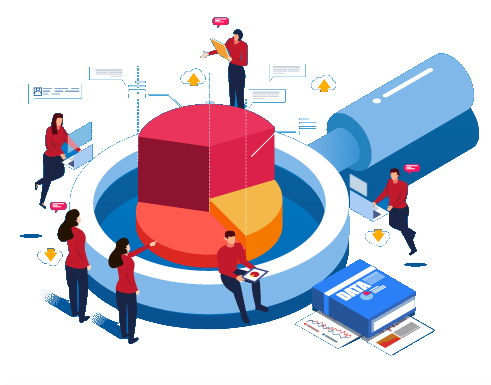 Extract actionable insights from diverse data sets we enable organizations to consolidate massive volumes of structured, semi-structured, and unstructured data coming from different sources into a holistic environment that can be used for modelling and predicting new market opportunities.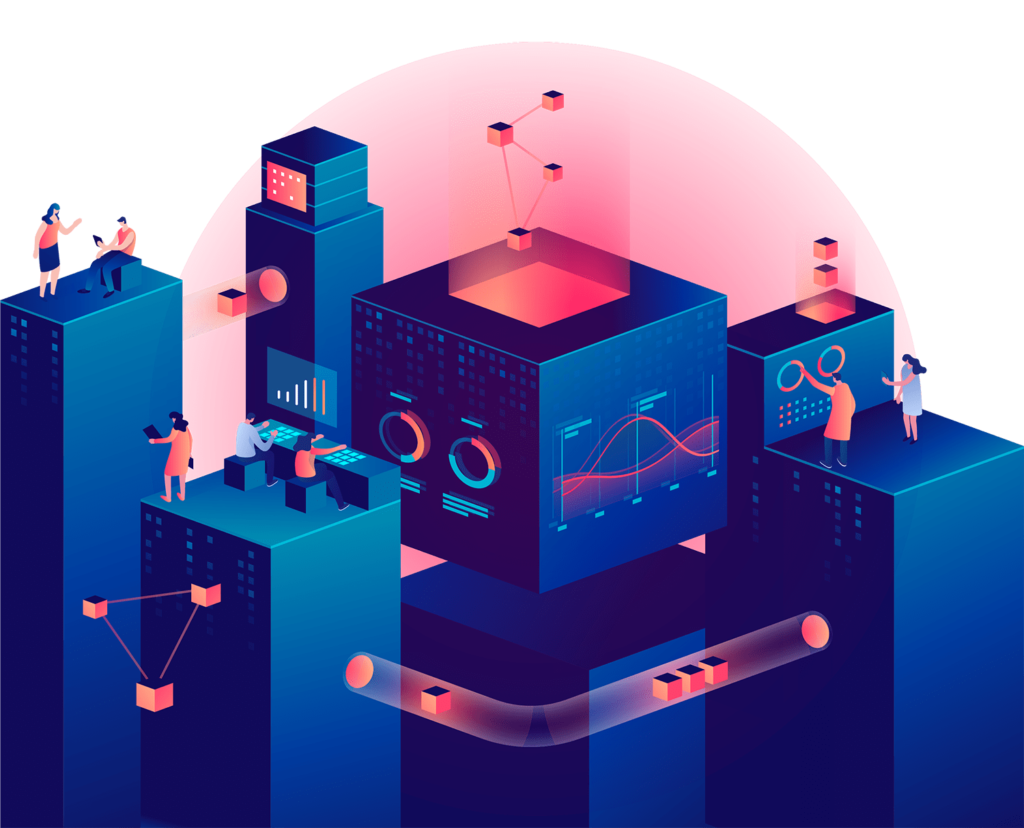 As part of ML/DL services, BitsByteSoft builds, trains, validates, and deploys tailored ML/DL models that discover patterns and learn from the provided datasets and historical data. Our team delivers custom models to business solutions adjusted to your specific requirements.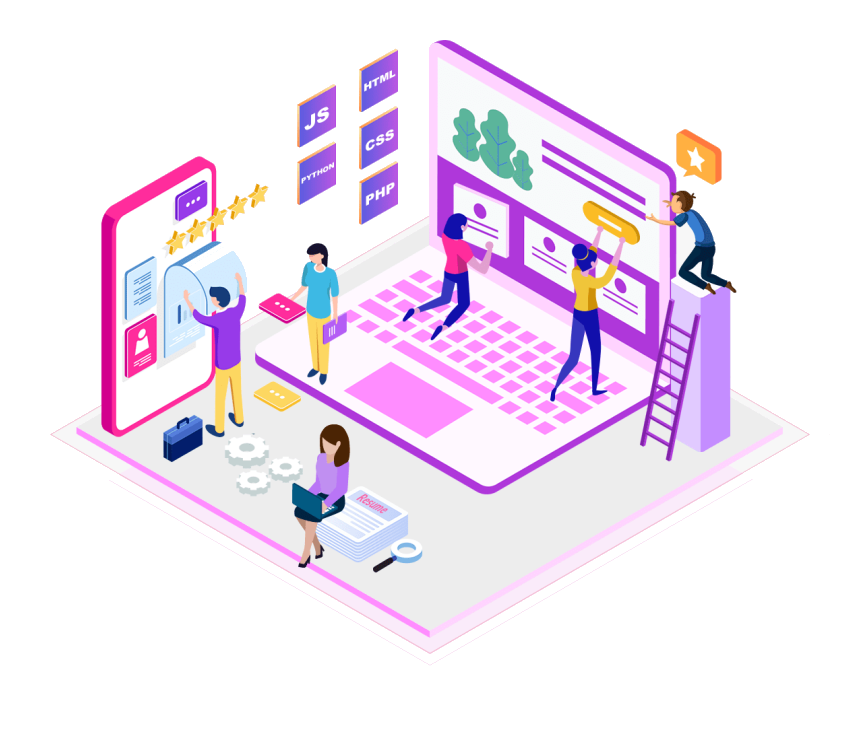 You never have a second chance to make a first impression. At BitsByteSoft, we apply a full range of UI/UX services to build efficient customer retention strategies and help brands create genuine, human-centered identities that engage, excite, and build trust.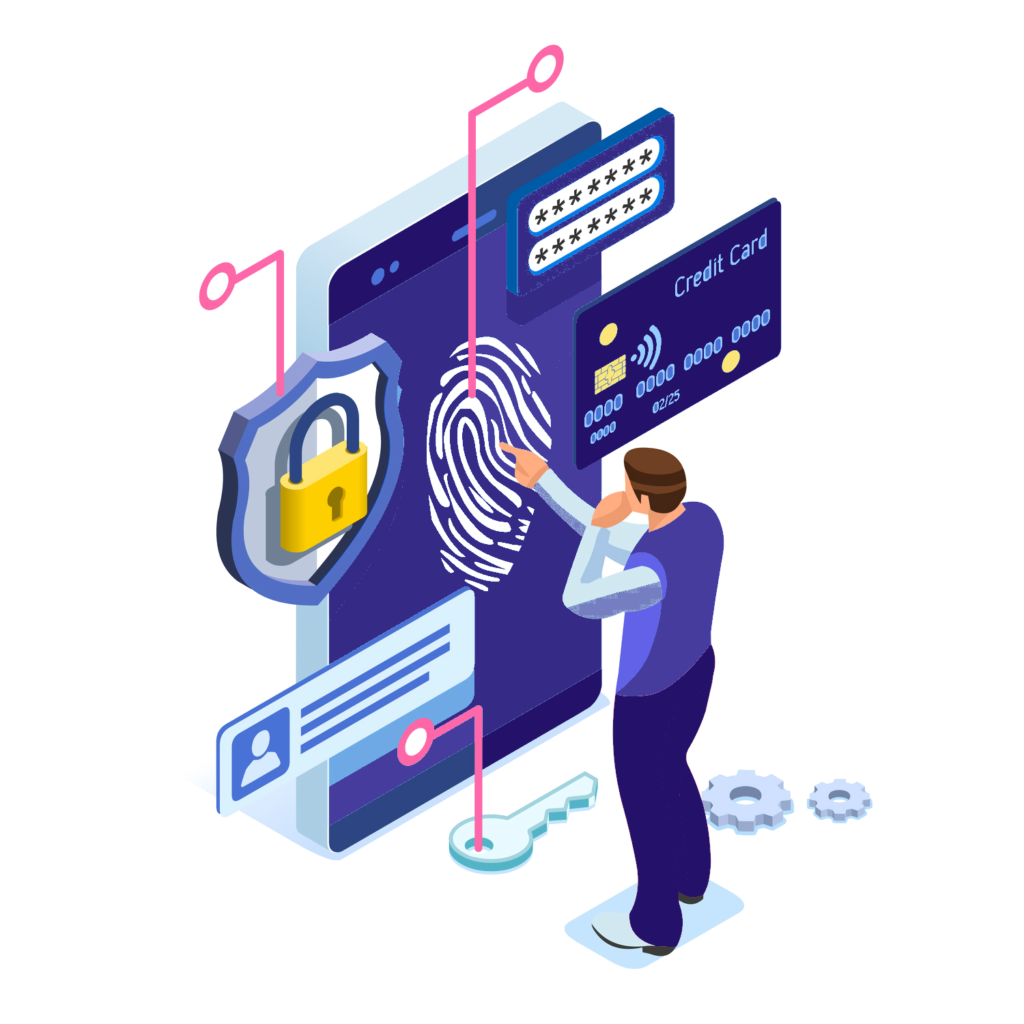 We understand that implementing specific security features is only right when they fall in line with the overall organizational security policy. When companies aren't sure about measures they need, BitsByteSoft offers its cyber security consulting services as essential for establishing effective security practices.
Marketing, Digital, Brand, and Growth teams rely on BitsByteSoft to create and optimize on-brand digital ads, email marketing templates, and more that help attracts qualified and ready-to-buy customers. we can produce at lightning-fast speeds.
Startups, Agencies and Enterprise teams alike rely on BitsByteSoft to create and improve their various motion graphics projects that are on-brand, well researched and turned around lighting fast. Use BitsByteSoft motion graphics studio to enhance your website.
Creative, Marketing and Sales teams rely on BitsByteSoft to create on-brand graphical illustrations and infographics that are useful tools for data visualization for use across their websites, collateral, reports and presentations.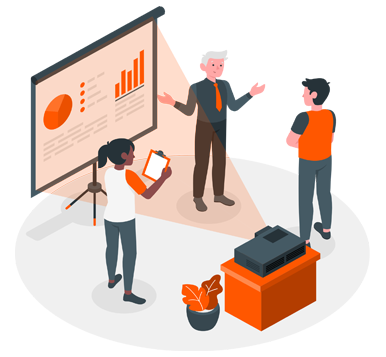 We use our experience to apply proven ad management strategies, increasing conversions and decreasing the cost per conversion. Make the most of your Google Ad spend today!
With modern facilities becoming hyper-connected, the importance of having all property data in sight is constantly increasing. At BitsByteSoft, we help real estate software providers as well as owners and managers of commercial properties, Architectural Design and industrial facilities create cohesive, facility-specific software to better manage their spaces.
Industries
BitsByteSoft serves businesses in all major, small sectors, providing exceptional software solutions for large corporations, mid-sized enterprises, and startups. We use industry-specific knowledge and custom-tailor our products to each customer's unique needs.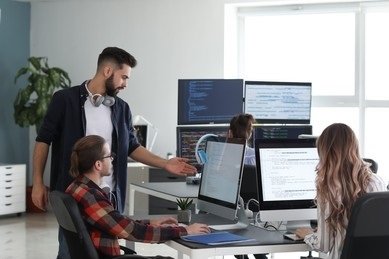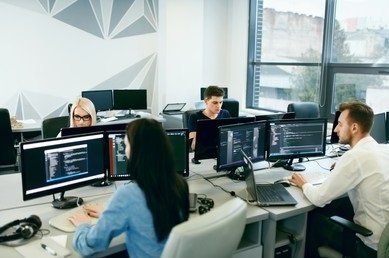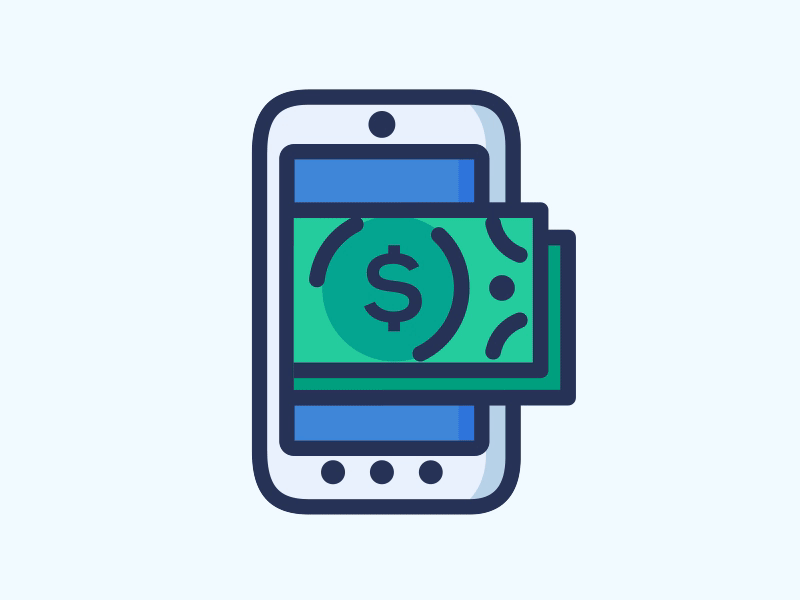 We've designed and deployed smart, custom-built technology systems for financial and insurance industries. BitsByteSoft products always meet the highest security and quality standards.
From the finances to the finish outs, our custom construction management solutions make it easy to track and manage the many facets of construction projects, including single-family homes, mixed-use condos, large office buildings, and everything in between.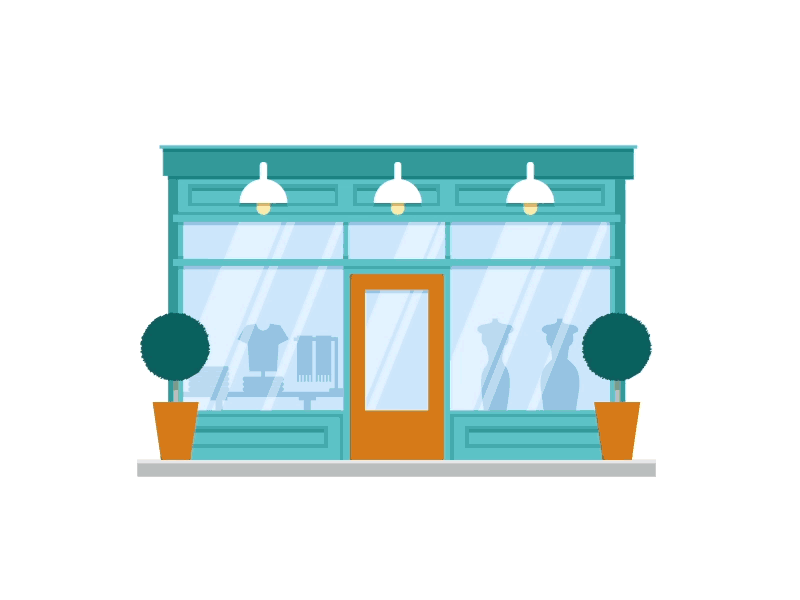 The CRM systems we have designed and supported handle comprehensive operations for wholesale and retail providers—inventory, invoicing, tracking, shipping, and more. BitsByteSoft expert engineers can custom-build a system that fits and improves your existing business processes.
From dispatching and job assignments to cargo tracking, ordering automation, and performance monitoring, BitsByteSoft custom solutions and applications add considerable value companies, working in the transportation and logistics industry.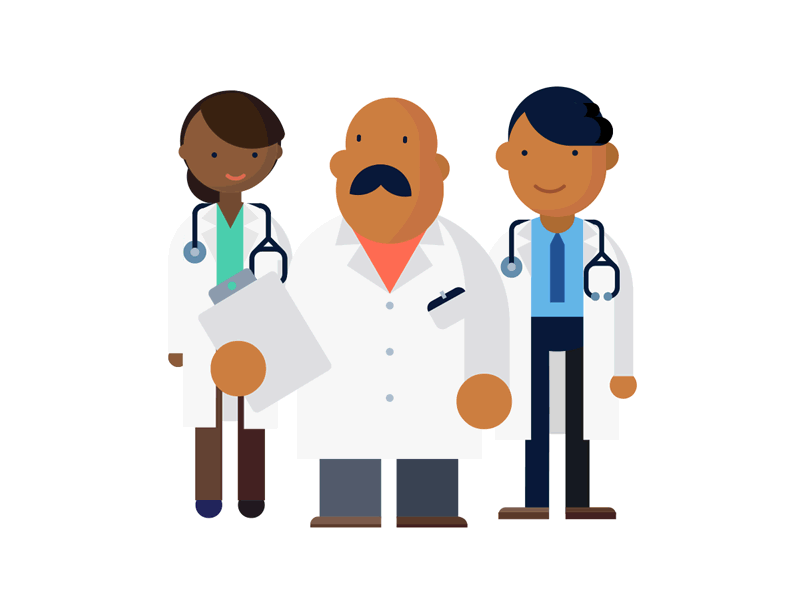 Our efficiency solutions for healthcare and life sciences organizations, including hospitals and pharmaceutical companies, meet rigorous compliance standards.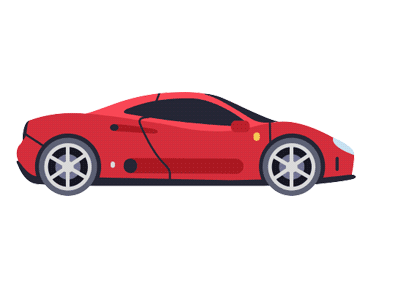 We are a result-driven automotive software development company that helps manufacturers, dealerships, car sharing and rental services and drivers to automate operations, better engage with customers, streamline communication, and enhance driving experience.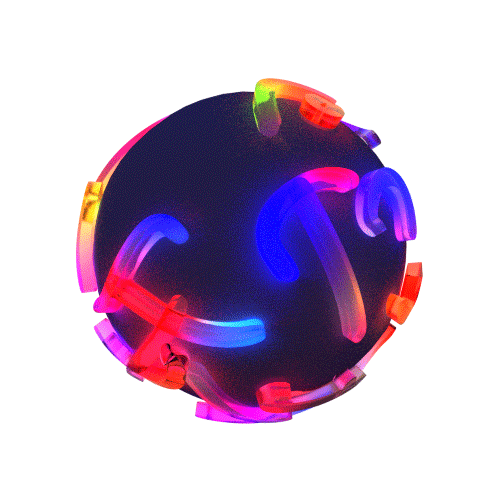 BitsByteSoft competencies cover the complete range of technologies and methodologies necessary for creating, integrating and maintaining product ecosystems across platforms. In each project, we focus on the interconnectivity at the level of components and cohesive device-agnostic user experience.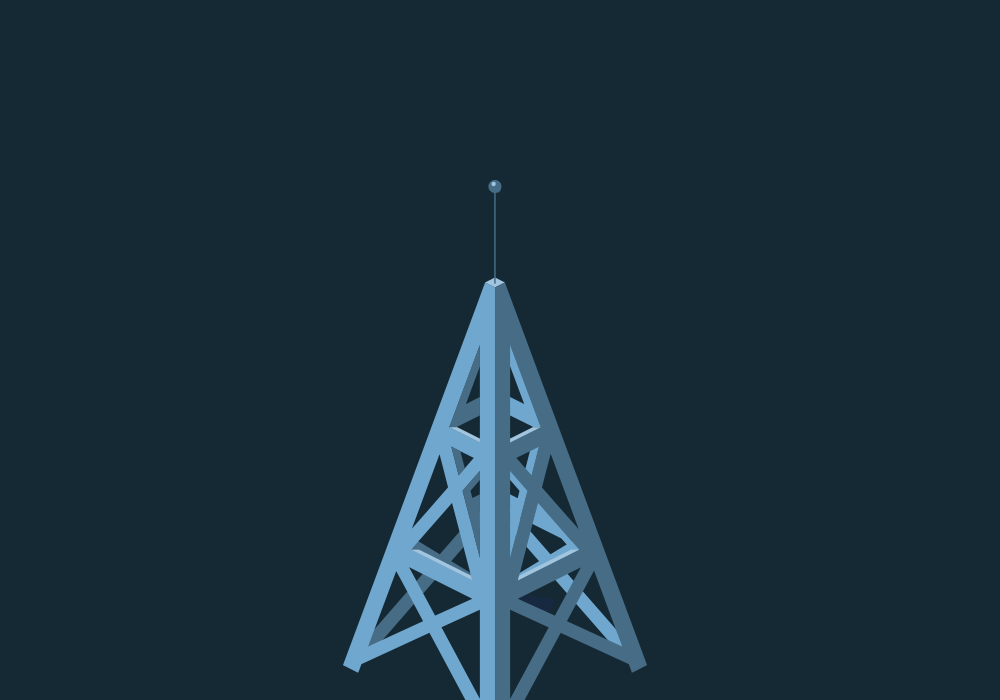 We partner with communications service providers to digitize their internal platforms and processes as well as to enhance software-driven network services.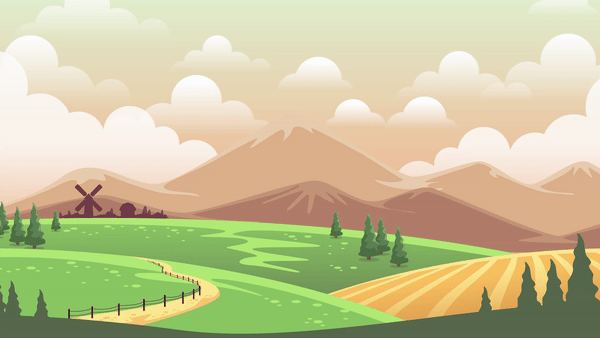 BitsByteSoft empowers established agribusinesses and AgriTech startups with its agriculture software development services to devise innovative ways for farmers to run their operations. We help our clients create agriculture software that let farmers make data-driven decisions resulting in higher profitability and sustainable business growth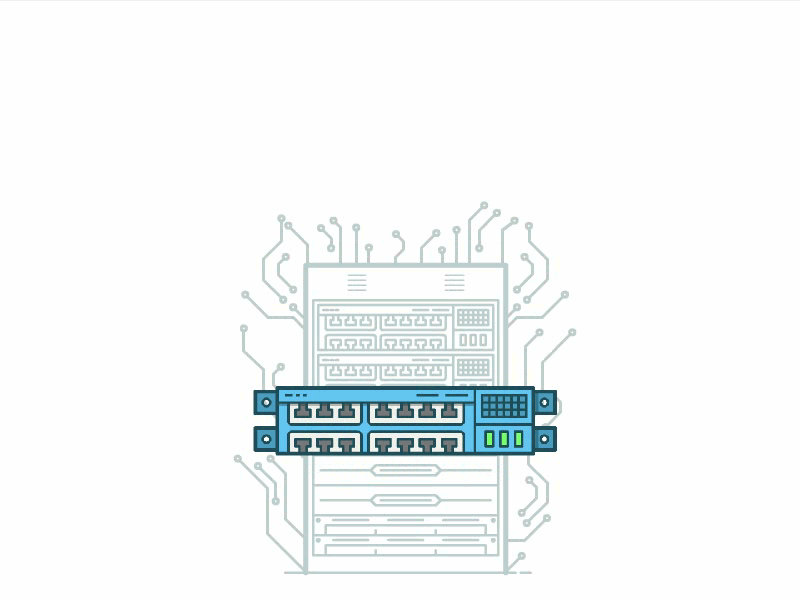 Hosting is an important. If you're here, that means you know that your blog deserves the very best hosting – but you perhaps need a hand finding the right one.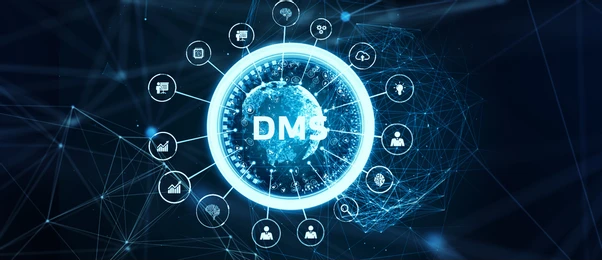 The integrated DRM Platform was designed to seamlessly handle thousands of music venues simultaneously. the software can also recognize song and integrate data into IP owner's system using NGINX, PHP, Symphony, AWS and Python.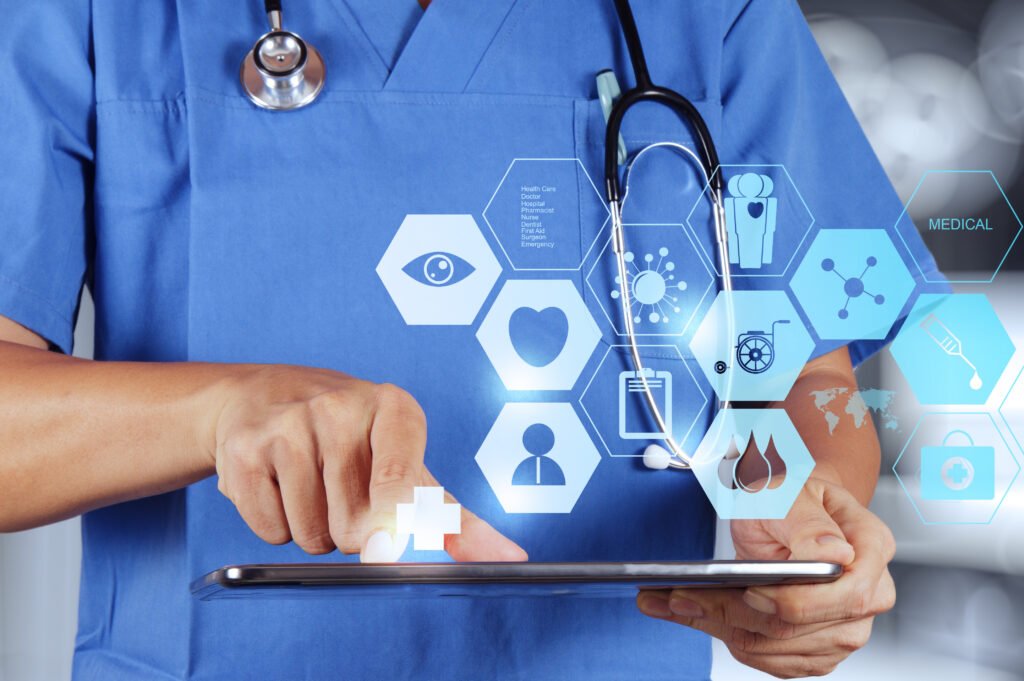 Technologies: PHP, Symfony, MySQL, Apache Cassandra, AWS, IOS.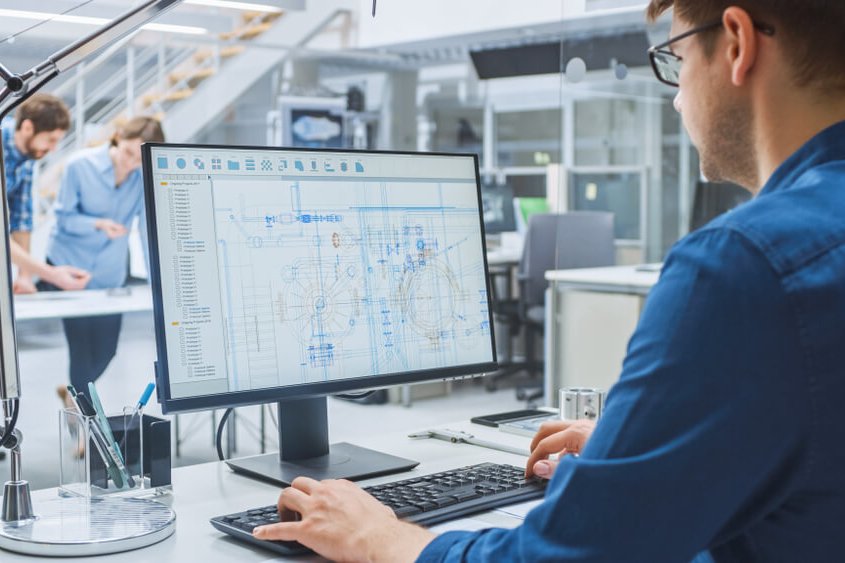 Technologies: PHP, Symfony, MySQL, Apache, Debian and AWS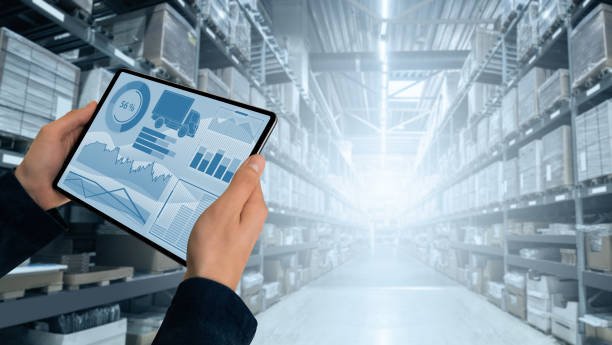 Technologies: HTML, My SQL, J query, Symfony and Sass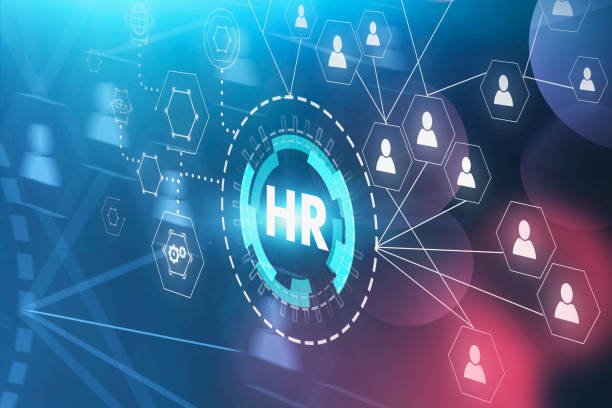 Technologies: Laravel, PHP, My SQL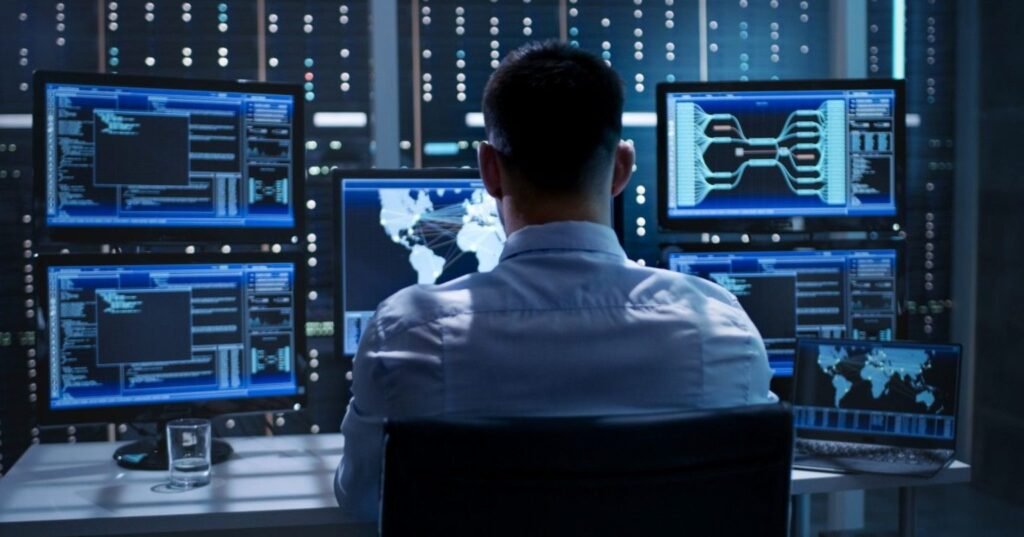 This comprehensive video streaming solution was designed for first responders. It captures saves, stores and manages video data with cutting edge technology and superior infrastructure using PHP, FFMpeg, Wowza, Node JS, C++, Html/CSS/JS, LibVLC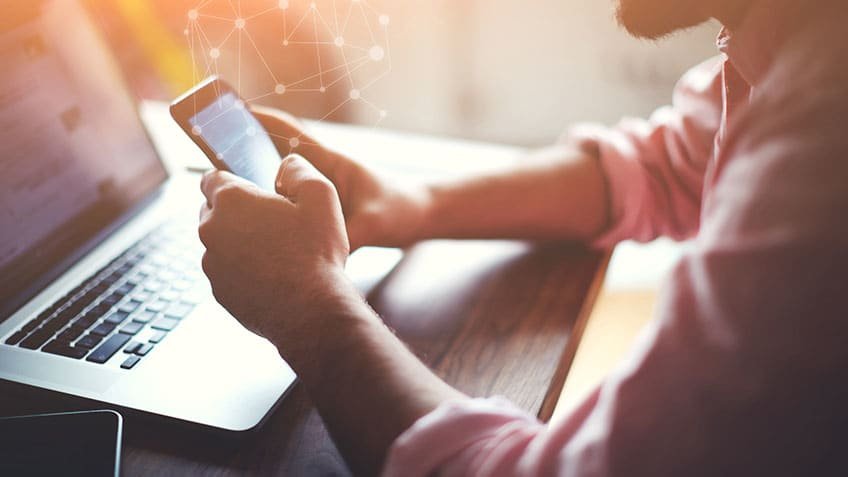 A photographer approached us to build a web-based software platform that combines the fastest social media manager with state-of-the-art galleries and provides the ultimate tool for photographers to upload, store, back up, and share their photos and manage using WordPress, Symfony, Angular, MySQL, MongodDB, RabbitMQ
Featured Clients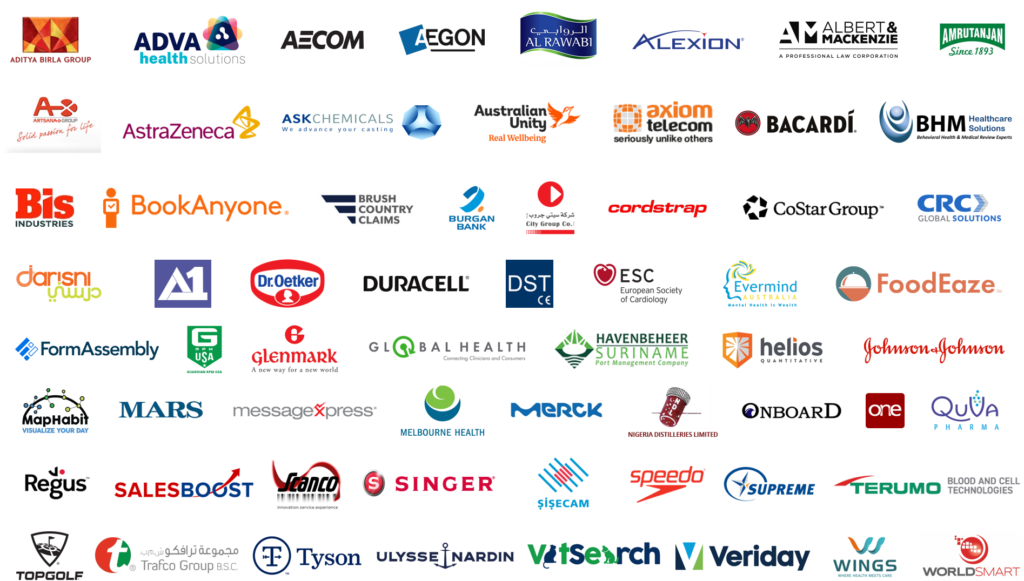 What our customers say about us
" They have desire to complete quality projects. There was complete transparency throughout the partnership "

Darren Nicol
Founder & CEO, Nudge

" Because of there multi-disciplinary expertise, they are able to pin-point possible areas of concerns we did not anticipate suggest corrective measures. There level of interest and professionalism make them ideal the company for the long-term business relationship, and it is made obvious through there actions. "

David Dayon
CTO, Mindset Innovation, Inc. (Eno)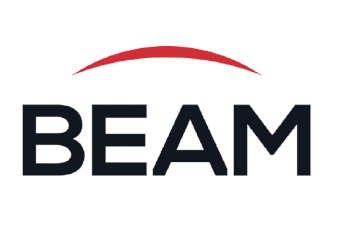 " BitsByteSoft provide great talent to us and quickly understand our needs they show a clear aptitude for quickly grasping requirements. Their willingness to go above and beyond makes for successful partnership "

Andreas Bayer
CTO at Beam Solutions
Let's work together on your
next project
Drop us a line about your project at contactus@bitsbytesoft.com or via the contact form below with attachments, and we will contact you within a business day.
[contact-form-7 id="327″ title="Contact form 1″]