Database Development Solutions for Your Business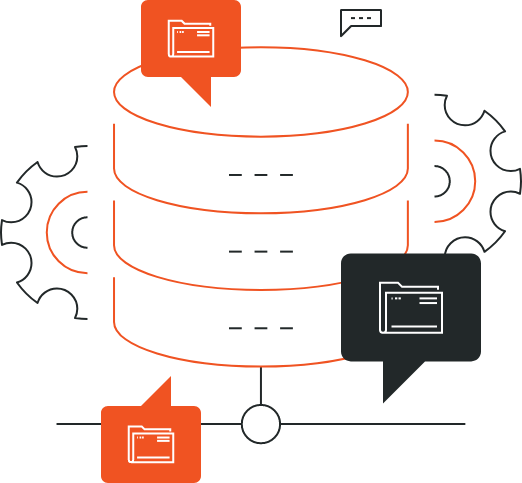 A database Development system is a software that connects end-users, applications, and the database to collect and analyze data. DBMS software also contains the core tools for managing the database.
The database system comprises the database, the DBMS, and the associated applications, although the word "database" is often used loosely to describe any of the DBMS, the database system, or an application associated with the database.
By understanding the flow of information, database engineers can create a data architecture and processes that enhance storing, organizing, and processing large amounts of data coming from many sources.

Database Development Solutions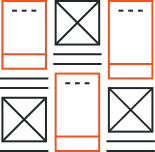 Database Design
Database Development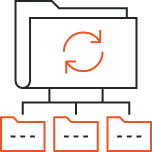 Data Integration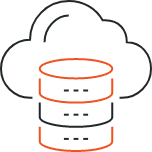 DbaaS Development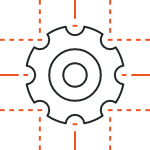 Custom Database Development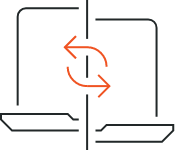 Database Migration
Database Development Definition
Database development is a process of understanding the flow of information within a company, evaluating data, designing a logic and implementing a database that improves data storage and processing.
By investing in database development, companies can put their data into structure that enhances data driven decision making, giving them a competitive advantage over their competitors.

Cloud Development Benefits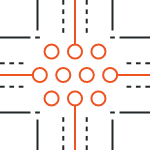 Data Integrity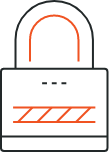 Data Security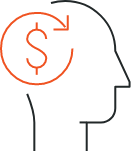 Business Intelligence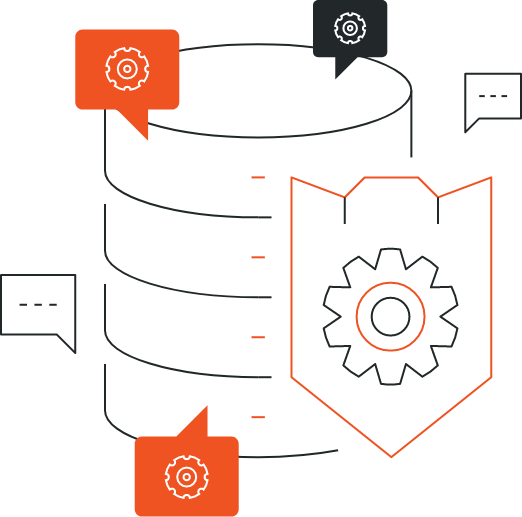 Custom Database Development
The way companies organize their data is unique and should be analyzed separately for the best results. Custom database development relies on thorough understanding of organizational needs, planning and creating a strategy that involves all aspects of data processing within a company.
A custom database offers insights tailored to specific needs. This approach enables you to create meaningful reports, maximizing the potential of information you gather about your business, your clients, or your business environment.
Choose a Team that Fits Your Project
Investing in database development services, choose a team that specializes in the tech required for your project. We're ready to support you with database development that includes a majority of modern types of databases.
Depending on your project size and your in-house capabilities, you can also decide to fully outsource your project to a software house or choose an extended team model. The latter is an alternative to outsourcing, based on hiring only the specialists you lack to join your team.
Regardless of the model of cooperation you choose, we will keep you in a loop, ensuring ongoing communication and progress reports, allowing you to remain full control over your app's development.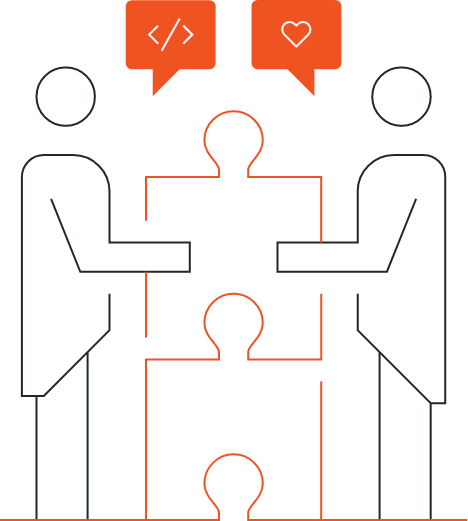 Process of Software Development

Requirements
Analyse, understand, clarify.

Development
Development or implementation of an IT solution.

Support
Continually help and improve.
The Cost of Database Development
Database development services will require hiring software developers. The cost of the latter will depend on the scope of your project development.
The cost of database development services is also dependent on the type of project. If you're unsure about the details of your database architecture, the software development team can help you with this, as well as with choosing the right tech stack for your project.

We're Your Team of Software Developers

At BitsByteSoft, we're a team of 200+ experienced software developers, ready to deliver your project. With over 200 projects delivered for our clients, we know our craft when it comes to bespoke software development.
We're an extended team, which means we can join your project at any time, working hand-in-hand with your in-house software developers. You don't have a team? No worries, we take on entire projects, too.
Industries we serve


Database Software We Deliver



Customer database software
Deliver exceptional customer service through the quick and easy management of customer profiles, contacts and related documents.


Marketing database software
Back up your marketing strategy with the deepest customer insights.


Membership database software
Keep track of the members, manage fees and events, recruit and coordinate volunteers with ease.


Customer database software
Maintain the most accurate record of your inventory, make quick and informed inventory management decisions.


Equipment database software
Track the performance of your equipment to reduce and minimize downtimes and stay proactive with timely scheduled maintenance operations.


Real estate database software
Find the best match for any request with the handy management of property profiles and clients.


Employee database software
Keep the most important info about your employees organized in one place, learn in no time how and when you can reach them, monitor time off and payments.


Recruitment database software
Boost your onboarding process and find the perfect candidate for a needed position.


Image database software
Store your digital image content in multiple file formats (PNG, JPEG, GIF, DICOM), leverage the convenient organization and fast retrieval with image indexing (by keywords, dates, locations, etc.).


Patient database software
Manage the medical data of your patients without concerns about its security and privacy due to full compliance with all domain-related regulations (HIPAA, HITECH, ACA, FDASIA, HL7, ANSI X12, etc.).
Frequently Asked Questions about Database development services
WHAT DOES A DATABASE DEVELOPER DO?
Database developer is a person responsible for design and development of a database, upgrading an existing database, or migrating data between databases. They also ensure that a database is in line with IT and business processes, and that it meets industry standards.
WHAT ARE THE TYPES OF DATABASES?
There are four main types of databases:
text databases,
desktop database programs,
relational database management systems (RDMS),
NoSQL and object-oriented databases.
Moreover, we can distinguish two categories of databases: operational databases and database warehouses.
WHY IS IT WORTH TO INVEST IN DATABASE DEVELOPMENT?
As companies gather more and more data, they often don't use it to its full potential. Database development services help to analyze the data, create a data architecture based on business processes, and develop a database that improves the way data is stored and used for generating meaningful reports. Let's work together on your
next project
Drop us a line about your project at contact@bitsbytesoft.com or via the contact form below with attachments, and we will contact you within a business day.
[contact-form-7 id="327″ title="Contact form 1″]