Big Data & Analytics consulting
At BitsByteSoft, we leverage advanced Tool For Big Data Analytics and business intelligence tools to help clients extract actionable insights from diverse data sets generated in real-time and at a large scale. We enable organizations to consolidate massive volumes of structured, semi-structured, and unstructured data coming from different sources into a holistic environment that can be used for modeling and predicting new market opportunities.

Data strategy
BitsByteSoft helps companies quickly identify high-impact use cases for data-powered tools, detect associated growth opportunities, and come up with a strategy tailored to your business objectives.

Data quality analysis
We will analyze your company's data to understand whether its quality and structure suits your needs. Based on our findings, we design an in-depth plan to improve your data-centric tools and boost their effectiveness.

Data preparation
In case your datasets contain dirty or erroneous data, our data science consultants will reorganize, modify and cleanse it to secure its veracity and reliability for the purposes of data-driven decision making.
Custom big data services
BitsByteSoft experts offer a full range of big data services, from consulting and strategy definition to infrastructure maintenance and support, enabling our clients to get vital insights from previously untapped data assets. We apply a proprietary big data framework combined with popular open-source technologies like Apache Hadoop, Spark, and Kafka as well as machine learning and deep learning algorithms to deliver a comprehensive tool set for storing, processing, and analyzing large quantities of data.
Big data consulting
Leverage our big data consulting services to assess and optimize your current big data solution, define a product strategy, and identify best-fit technologies that will help you convert your data into revenue opportunities.

Data infrastructure & engineering
Create data warehouse and data lake solutions, as well as streamline ETL development, execution and management tasks by building data pipelines that transform raw data into curated datasets which can be easily retrieved for further processing.
BI & data analytics
Make better and faster decisions by accelerating your time to insights using breakthrough business intelligence tools and leveraging a data science approach that comprises statistical and machine learning techniques.

Data visualization
Gain 360-degree visibility into your data with interactive reports and intuitive dashboards that make analytics understandable and manageable for everyone at every level of your organization.

Data security
Protect your data from intentional and accidental destruction, modification, or disclosure by adhering to security standards, developing a tiered access system, and ensuring efficient backup and recovery processes.

Data monetization
Embed analytics into your products and services to reveal insights that enable you to improve your overall business performance, strengthen customer loyalty, and help you detect new growth opportunities.

Additional benefits of working with BitsByteSoft

Big Data Center of Excellence with leading experts to conquer the most challenging tasks
Profound cloud competency covering the AWS, Microsoft Azure, and Google Cloud platforms

Extensive AI skill set for accurate predictions based on data modelling
Top-tier UI/UX expertise to present complex data to users in a visually appealing manner
Data visualization

BI visualization tools
Our data analytics consulting company can help your business identify trends and opportunities, keep track of KPIs, excel at data storytelling, and streamline decision-making by transforming datasets into highly interactive analytical assistants.



Geospatial visualization tools
We deliver engaging visualization solutions for data coming from the physical world, including geographic maps, photorealistic 3D models, and other geospatial analytical tools.


Big data solutions

We render full-cycle big data analytics consulting services to help businesses leverage accurate predictions, find root causes of their impediments, and unlock the full potential of data-driven insights. Out time-tested expertise in building machine learning algorithms and data science models allows us to deliver solutions that help companies improve production efficiency, personalize customer experiences, and streamline supply chain management, among other payoffs.

Our big data and ML solutions at a glance
Predictive data modeling & recommendation engines
Chatbots and context-aware computing
Enterprise performance & risk management tools
OCR & intelligent image recognition
Pricing optimization & profitability analysis
Behavioral & customer journey analytics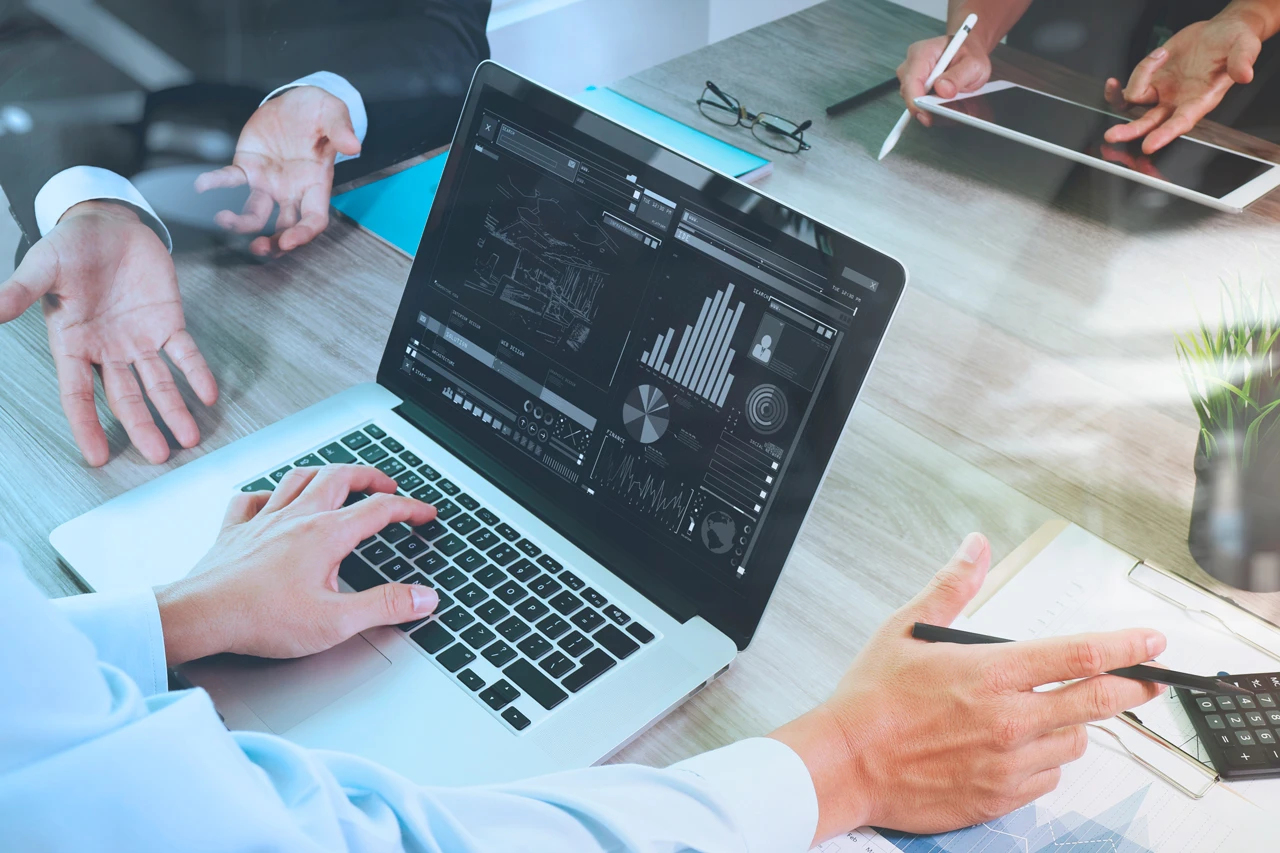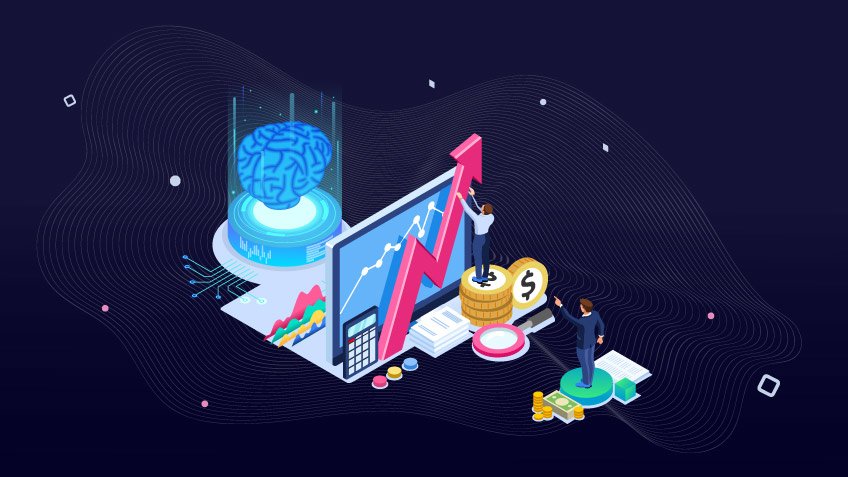 IoT analytics
BitsByteSoft helps businesses uncover the value of data coming from sensors, employee and consumer devices, connected equipment, and other data sources by delivering reliable and scalable IoT data analytics solutions. We will audit your data assets, identify what problems this data can address, and design a detailed IoT roadmap.
Define the problem
Assess your business environment and performance to identify key goals and challenges
Prepare data
Evaluate data quality and remove inaccurate records to structure data for further analysis
Incorporate in business
Integrate analytical algorithms into your production environment to unlock new opportunities
Collect data
Gather data in different formats from multiple sources to address identified goals
Analyze data
Develop analytical algorithms to discover useful insights for making business decisions
Validate the results
Continuously assess the performance of your algorithms and make adjustments if necessary
Our data analytics consulting process
Selection

Platform assessment
Tools and services selection
Evaluation criteria

Prototyping

Scalable data stores
Cross-platform ETL

Implementation

Data quality and consistency
Real-time data processing
Data migration

Operation

Performance optimization
Platform scalability
Availability
Security
Big data analytics for enterprise data management
Smart decision-making
As the data landscape evolves, companies need to be more agile and responsive. Predictive analytics helps to join big data processing and practical decision-making. Big data analytics services and data science transform the way enterprises deal with information.

If companies don't want to be deluged by volumes of high-velocity data, they need to quickly react to market challenges and think outside the box. Big data analytics solutions enable companies to inspect, clean, and model data to draw valuable, business-oriented conclusions. Visualizing big data analytics allows business leaders to quickly make sense of information and provides real-time insights to identify new opportunities.
Competitive edge
Thoroughly gathered and explored data is critical for reacting to future challenges. Enterprises that can recognize emerging tendencies and tailor their services accordingly can meet rising demand and become the go-to sources for particular products or services.

Big data predictive analytics puts actionable insights directly into the hands of decision-makers, helping companies stay ahead of the competition. The correct use of data intelligence lets companies review their internal operations and workflows to effectively expand their services and investments. Big data analytics solutions help executives reduce time and expenses on product development and marketing strategies to outperform their rivals.
Data-driven organization
Today's data environment poses lots of challenges for a big data analytics company. With the rise of distributed and cognitive computing, companies need to manage unstructured forms of data. Putting it to good use is the key to becoming a strong data-driven organization.

By using advanced analytics techniques powered by artificial intelligence (AI) and machine learning (ML) algorithms, business owners can unlock the value of their data. Big data analytics company can shape actionable models from existing data to predict possible scenarios and help companies determine which actions will bring the best results. Analyzing consumer preferences and distributing the results of analysis across departments makes this data the key asset for any enterprise.
Industries we serve
Frequently Asked Questions about Big Data & Analytics application development services
What is your pricing for custom programming services?
BitsByteSoft provides flexible and adjustable pricing models for our custom programming services, with the option to combine different engagement models for specific services within the same project. Every engagement is unique, and estimates for the cost of custom application development services may vary depending on the complexity of the project and your desired involvement in the management of the development team.
What does your model of cooperation for custom-built software development look like?
At BitsByteSoft, we work with custom programming projects of any size, scale, and complexity. We pick the cooperation model that's most suitable depending on a client's previous experience and needs as well as the project's complexity: dedicated development team, managed delivery, or product development. Each of these models covers a different set of needs and entails a different way in which our experts engage in developing custom-built software — performing exclusively engineering tasks; managing a full range of engineering projects, supervised teams, or programs; or developing a holistic product from the initial idea stage through bringing it to the market.
Can you describe your remote communication process while delivering custom application development services?
BitsByteSoft will establish a successful framework for remote communication between your in-house team and your remote BitsByteSoft team at the start of your custom application development project. In order to allocate a sufficient amount of time for initial team alignment and knowledge transfer, the BitsByteSoft team will adjust its work schedule to achieve a better time overlap. We will communicate with the tools you prefer to use with a custom application development company.
How does BitsByteSoft enhance the professional development of its employees?
As a leading custom application development company, we pay attention to the continuous growth of our employees and their job satisfaction. We've established a Professional Development Department whose responsibility is to provide high-quality education for BitsByteSoft employees. All employees have their own Personal Development Plans (PDPs) based on which they attend professional internal trainings as well as online and offline external courses, conferences, and workshops. Let's work together on your
next project
Drop us a line about your project at contact@bitsbytesoft.com or via the contact form below with attachments, and we will contact you within a business day.
[contact-form-7 id="327″ title="Contact form 1″]