Custom Healthcare Software Development
Secure software solutions to enhance user experience in the new, digital landscape
Why choose BitsByteSoft? So glad you asked!
In today's digital world, Custom Healthcare Software Development companies are juggling rigorous internal processes, strict regulatory requirements, and growing patient expectations for convenient, transparent, and personal interactions with medical professionals. At BitsByteSoft, we partner with these companies to develop the healthcare custom software solutions they need to improve every aspect of patient care.
Your priorities are our priorities
Work alongside BitsByteSoft expert business analysts, engineers, and developers to design and build the healthcare custom software applications you need to streamline operations, automate tedious manual processes, and provide flawless patient experiences.

Personalize Patient
Experience
From streamlined booking systems to mobile healthcare applications, our custom software solutions empower patients to take their health into their own hands.

Simplify Operations
& Processes
BitsByteSoft helps healthcare clients streamline care and equipment management to give healthcare providers more time to focus on patient care.
Enhance
Collaboration
Our custom software applications enable medical professionals to collaborate effectively from across the hall, across town, and across the globe.
Ensure Security
& Compliance
BitsByteSoft engineers are well versed in HIPAA compliance and can build custom applications that are designed to keep your patients' information secure and confidential.
Specific Applications
Bring your healthcare company into the digital age with a BitsByteSoft custom software application.

Patient Care
From making critical information accessible with the swipe of a finger to enhancing access to medical professionals, BitsByteSoft clients use our software applications to improve every aspect of the patient experience.

Data Management
Data is the heart of every business, but the stakes are highest when your patients' health is on the line. BitsByteSoft software solutions help our clients manage data while paying close attention to security and compliance.

Process Management
BitsByteSoft applications help our healthcare customers streamline internal and external processes to meet patients' demands for efficiency, transparency, and personalized service.

System Modernization
Legacy systems managed on paper and in spreadsheets can no longer efficient meet today's healthcare needs. BitsByteSoft healthcare custom software solutions help healthcare companies find their place in the new, digital landscape.
Why Choose BitsByteSoft
BitsByteSoft provides a full professional development team with a customer-oriented approach.
Our developers' diverse technology stack experience and our expertise in the healthcare sphere mean we can partner with clients to tailor effective solutions to any need.
Our expert UI and UX developers and engineers can give healthcare companies a "digital makeover," with visually appealing apps that promote a better patient experience.
We understand the need for utmost data privacy, and we employ best practices to ensure your systems are secure and fully compliant to applicable regulations.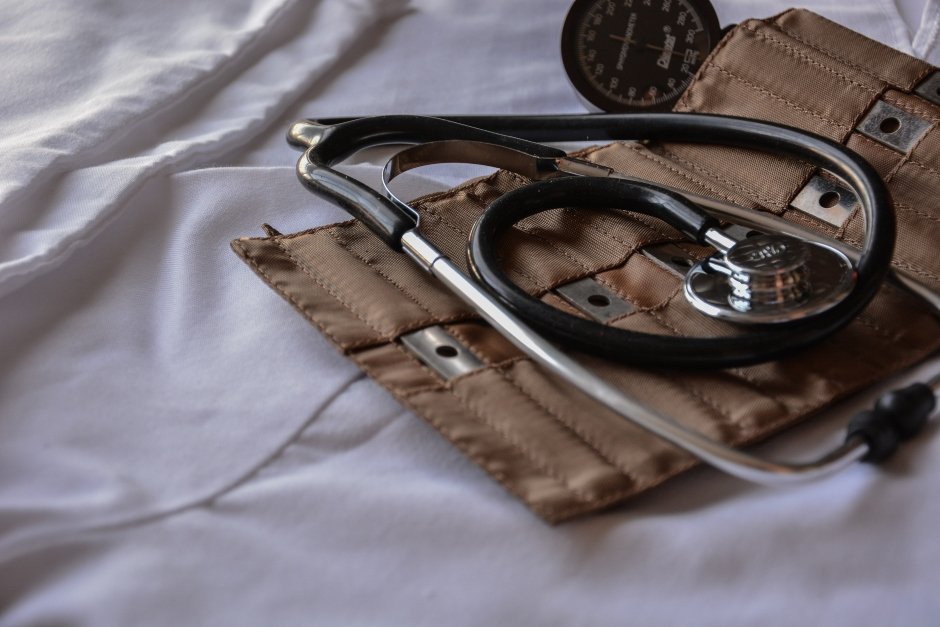 We automated surgical booking and wait time tracking with an e-referral and e-request platform
We've re-engineered a world-class mammography workstation to provide exceptional breast health services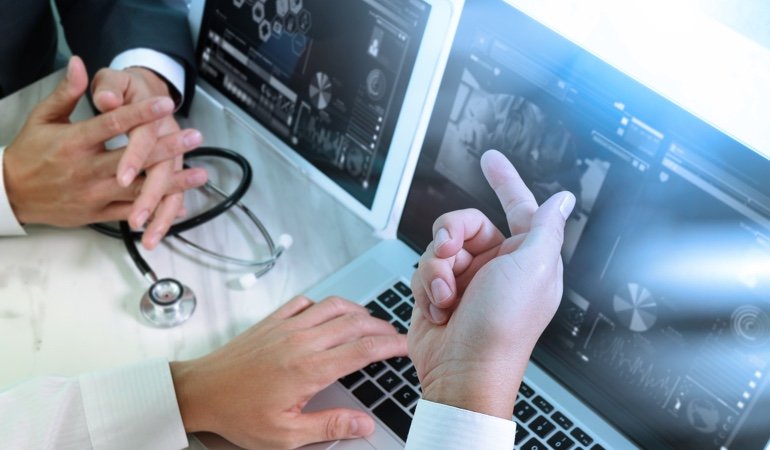 We've designed and implemented a highly scalable risk assessment platform that allows our client to extend their service portfolio and…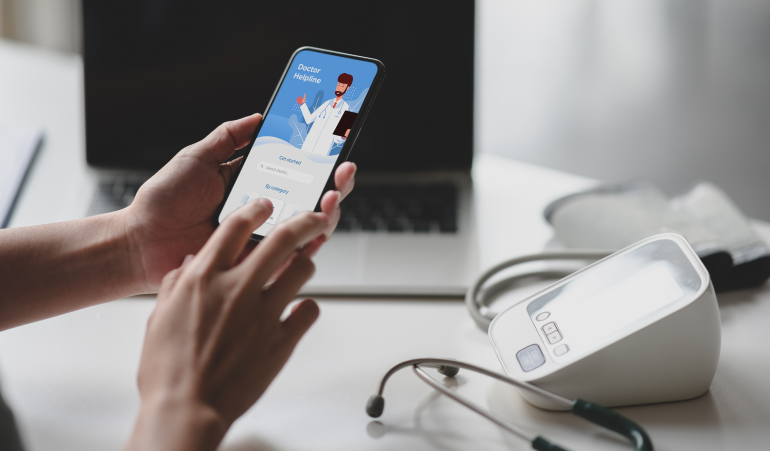 We're driving digital transformation in national healthcare by developing medical apps for doctors and patients to facilitate their interactions Let's work together on your
next project
Drop us a line about your project at contact@bitsbytesoft.com or via the contact form below with attachments, and we will contact you within a business day.
[contact-form-7 id="327″ title="Contact form 1″]