Offshore Blockchain Development
Our blockchain development services
Build a strong core for your next application with Offshore Blockchain Development, a blockchain services provider recognized for cross-industry expertise and a drive for continuous improvement. We'll help you shape your vision and ideas into viable use cases and suggest the optimal technology stack, team composition, and product design as part of our initial blockchain consulting services — all before digging into development. From ideation to co-creation, our team will be 100% invested in understanding your project's specifications, goals, and needs in order to translate them into custom blockchain solutions that will rock the market

Blockchain development
BitsByteSoft designs and implements decentralized applications (dApps) as well as integrates them into enterprise systems. Our customers can leverage a protected, failure-proof environment for diverse business transactions and collaboration.

ICO development
We guide our customers through the full cycle of their ICO launch, promotion and support.
We offer our technological competence of implementing solutions for token design, ICO campaign management and supervision.


Smart contract implementation and audit
We implement smart contracts within your chosen blockchain ecosystem to make decentralized transactions available in different business domains. Through smart contracts development, we help companies facilitate payments, deals, money and asset exchange, and crowdsourcing campaigns, as well as minimize the risk of fraud and human-related errors in the process. Our blockchain consultants also help customers assess the viability and performance of implemented smart contracts through our proprietary blockchain assessment methodology. We monitor the accuracy of transactions, algorithm execution, and hardware resilience, as well as oversee smart contract deployment to ensure no flaws creep in.
Cross-industry blockchain services
What types of blockchain applications can we build? Well, that's your call! Our team is ready to step in at any stage of product development — MVP, pilot, full-scale implementation, or product elaboration — and take full ownership of the project through its successful completion.
Our custom blockchain development services are robust, but not all-mighty though. The current tech stack includes the following blockchain platforms and protocols: Corda, Ripple, Bitcoin, Ethereum (including Solidity) and Hyperledger.

Enterprise blockchain
Build a distributed ledger adapted to your organization's needs. Private or hybrid, 100% tamper-proof and cryptographically-protected against any cybersecurity breaches. Set up a new tech backbone for secure collaboration, data exchanges, and storage

Blockchain wallets
Launch a standalone cold wallet for cryptocurrencies or incorporate a secure multi-coin blockchain wallet into your existing product. BitsByteSoft UX/UI team will ensure its attractive front-end, while our blockchain development team will make it fully secure to use

Smart contracts
Wave goodbye to the low-value, repetitive operational processes. Get our team on board to develop self-executing EVM smart contracts that cannot be breached, compromised or disregarded. Conduct secure, fast and reliable transactions without intermediaries
Decentralized apps (dApps)
Break into a brand new world of decentralized apps that run on open standards. Deploy new user-centered products on public blockchain networks. Reduce operational costs, boost customer data security and eliminate any centralized points of failures
Blockchain-based marketplaces
The technological nature of blockchain as a shared ledger naturally facilitates the creation of P2P, B2B and B2C marketplaces. Explore the new reality of "shared economy" where every transaction is cryptographically protected, transparent, fraud-free and low-cost

Business blockchain platforms
Supply chain management, provenance tracking, digital identity management, healthcare data storage, automated insurance quotes or voting – market-ready business blockchain use cases are multiplying. Will you stand at the vanguard of technology innovations?

Our blockchain consulting services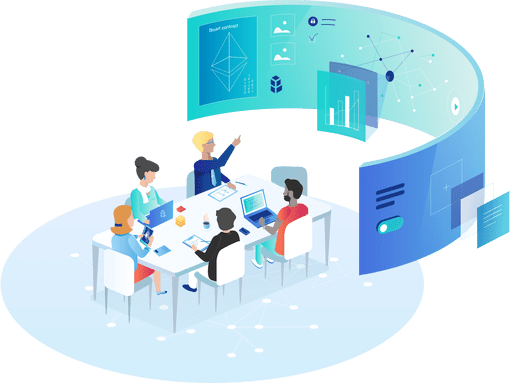 Blockchain strategy
Staying immune to the hype ourselves, we help our customers understand the pros and cons of blockchain solutions for every business case. As soon as our business analysts prove that blockchain is the to-go technology for your project, we elaborate the suitable strategy of blockchain software development, implementation, and sustainable use.


Blockchain audit
We assess blockchain architecture and logic, operation, performance, and resistance to network contingencies as part of our blockchain consulting. In all cases, blockchain audit is a must-have stage before you can further extend and, optimize your blockchain, or adopt a new platform.


Blockchain security
We not only evaluate how protected your blockchain implementation is, but also analyze how blockchain can make your business operations more secure in general. We carry out security testing to check how the ledger resists potential fraudulent activities. If any leaks are detected, we will help you restore and reinforce your blockchain solution.
Build bold blockchain applications
Strengthen security
With regulations tightening and customer concerns over personal data usage mounting, blockchain is the optimal solution for your data management. Remain compliant by breaking off the "customer data hoarding" habit. Instead, use blockchain's peer-to-peer nature to request, exchange and store critical information on a distributed shared ledger in a secure and traceable manner.

Leverage blockchain development technologies to set up a record-keeping system that is fully resistant to internal and external breaches, fraud and cyber attacks. Reduce costs of storing, managing and securely exchanging sensitive data. With blockchain as a backbone, each transaction is encrypted and distributed to nodes across a network of authorized users instead of being stored on a single server.
Bust operational bottlenecks
Blockchain as a service solutions can replace paper-heavy, error-prone and time-consuming processes, taxing your teams and preventing your business from scaling. Leverage smart contracts to embed automated workflows in your products: settle transactions faster, reduce reconciliation efforts and costs, minimize errors and eliminate fraud in the long run.

Set repeatable workflows on auto-pilot and ensure that all the necessary conditions are met before you take any further action. Placing smart contracts at the core of your operations saves your business time and money, opens up new business models and product types. Effectively track and trace any data you need. Access any data stored on the blockchain on-demand. Build trust and transparency around your brand.
Chop operational costs
Cut intermediaries by using public blockchains to conduct secure deals at scale or having an enterprise blockchain services provider develop a private network for your organization and its partners. Plug new members as you need to securely run business with one another – exchange data records, payments, status updates and any other type of transaction information.

With blockchain technology solutions, you can securely strike any sort of deal cross-border without worrying about hefty processing fees, imposed by banks or payment processors. Neither you need to question the validity and truthfulness of the information being sent to you. Plug more partners to your digital ecosystem without any financial restraints from third-parties or security concerns.
Blockchain platforms we work with
As a blockchain development company, we help our customers both choose the most suitable blockchain platforms and build custom solutions on top of them. We consider such factors as your business needs, the purpose of blockchain, your available computing power, and budget expectations, to determine the right technology to become the core of your blockchain application development.
Industries we serve

Our blockchain solutions
Our blockchain software developers engineer industry-specific solutions for data, customer relationships and business process management. Turning to BitsByteSoft blockchain development services, our customers can get either standalone custom blockchain solutions or blockchain components integrated into other enterprise solutions.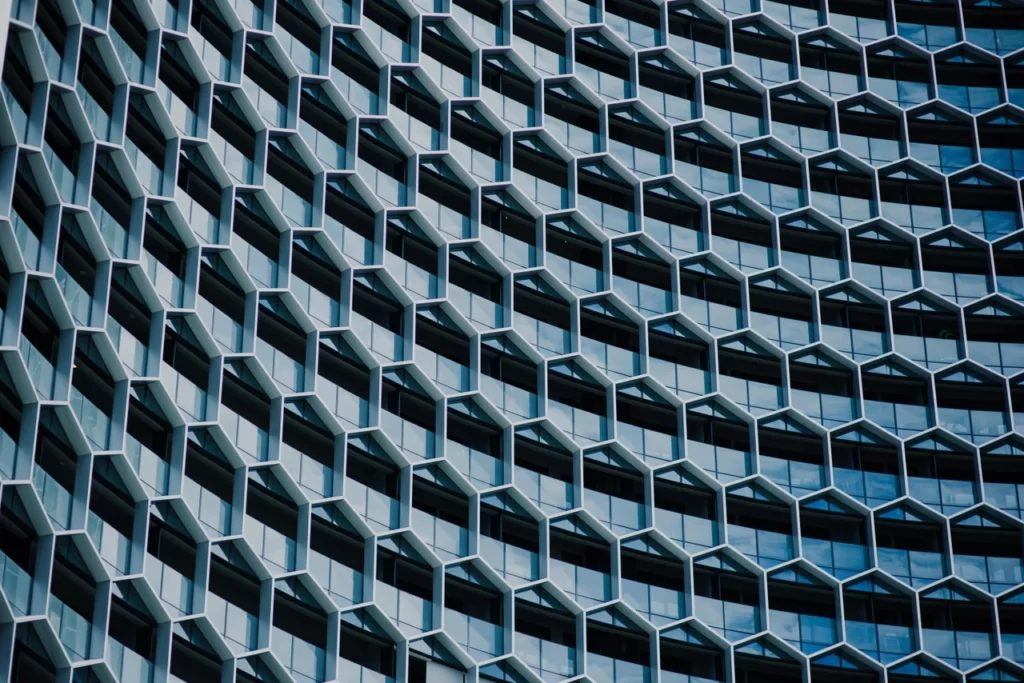 Blockchain for ecommerce

Cryptocurrency transactions

Token-based purchases
Peer-to-peer transactions
Direct sales

Shipment tracking
Provenance tracking
Inventory management
Product traceability


Direct B2C interactions
Customer data protection
Loyalty schemes
Blockchain for banking and finance


Macro- and micropayments
Global transactions
Multi-currency wallets
Cryptocurrency fundraising


Portfolio tracking
Automated and semi-automated trading


Anti-money laundering and KYC solutions
Digital signatures and incorruptible IDs
Transaction validation and approval
Blockchain for healthcare


Health record management
PHI storage and sharing
Patient consent recording
Protected access to clinical test


Сlaim management
Patient billing and healthcare payments
Clinical trial and research results management


Blockchain-based IoMT
Drug traceability
Improved healthcare interoperability
Success stories from our blockchain developers


Blockchain trading desk
BitsByteSoft delivered a Forex-like blockchain-based trading solution. The application accumulates accurate real-time data from large cryptocurrency exchanges, including Bitfinex, Bitstamp and Kraken, providing users with a powerful trading and bidding toolset.


Global patent registry
Applying their expertise in smart contracts, BitsByteSoft team delivered blockchain app development on top of Hyperledger for end users to securely manage transactions regarding patent licensing and sales.


Gold-mining ICO
Our team completed full-cycle ICO development to help the customer fund their project through gold-backed tokens. For this, BitsByteSoft implemented Etherium-based smart contracts, launched an ICO website, and performed blockchain integration.
Frequently Asked Questions about Blockchain application development services
What is your pricing for custom programming services?
BitsByteSoft provides flexible and adjustable pricing models for our custom programming services, with the option to combine different engagement models for specific services within the same project. Every engagement is unique, and estimates for the cost of custom application development services may vary depending on the complexity of the project and your desired involvement in the management of the development team.
What does your model of cooperation for custom-built software development look like?
At BitsByteSoft, we work with custom programming projects of any size, scale, and complexity. We pick the cooperation model that's most suitable depending on a client's previous experience and needs as well as the project's complexity: dedicated development team, managed delivery, or product development. Each of these models covers a different set of needs and entails a different way in which our experts engage in developing custom-built software — performing exclusively engineering tasks; managing a full range of engineering projects, supervised teams, or programs; or developing a holistic product from the initial idea stage through bringing it to the market.
Can you describe your remote communication process while delivering custom application development services?
BitsByteSoft will establish a successful framework for remote communication between your in-house team and your remote BitsByteSoft team at the start of your custom application development project. In order to allocate a sufficient amount of time for initial team alignment and knowledge transfer, the BitsByteSoft team will adjust its work schedule to achieve a better time overlap. We will communicate with the tools you prefer to use with a custom application development company.
How does BitsByteSoft enhance the professional development of its employees?
As a leading custom application development company, we pay attention to the continuous growth of our employees and their job satisfaction. We've established a Professional Development Department whose responsibility is to provide high-quality education for BitsByteSoft employees. All employees have their own Personal Development Plans (PDPs) based on which they attend professional internal trainings as well as online and offline external courses, conferences, and workshops. Let's work together on your
next project
Drop us a line about your project at contact@bitsbytesoft.com or via the contact form below with attachments, and we will contact you within a business day.
[contact-form-7 id="327″ title="Contact form 1″]