Automotive software development
Our services
We are a result-driven automotive software development company that helps manufacturers, dealerships, car sharing and rental services and drivers to automate operations, better engage with customers, streamline communication, and enhance driving experience.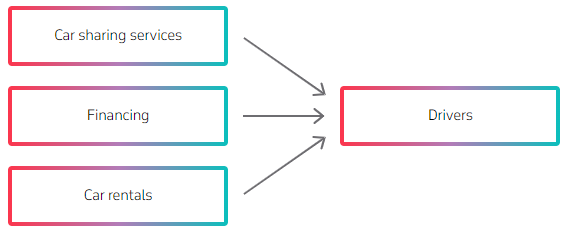 Dealership management systems
We develop custom DMS that enable organizations to take full control of every aspect of the sales process, service follow-up, financing, insurance, and warehouse management. We help automotive businesses ensure smooth information flows within distribution networks of all sizes and geographical locations.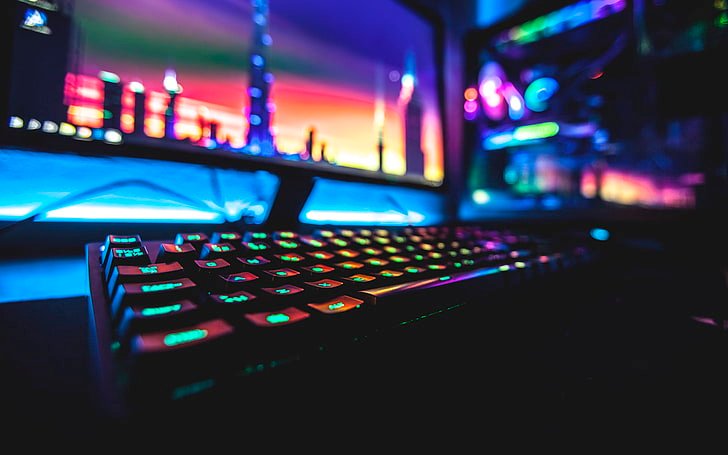 Sales
BitsByteSoft custom DMS applications can help your salespeople unveil all functions and technicalities of a particular vehicle, add additional features, and estimate the price in the presence of the customer so that they could extend a detailed offer on the spot and significantly increase conversion propensity.
Service and spare parts
We develop unique DMS solutions that are designed to provide detailed information about service orders, stock availability, and reserved parts. This can greatly simplify otherwise complex warehouse management workflows, enabling businesses to forecast demand and adjust stock levels accordingly.
Financing and insurance
We can automate accounting workflows, integrating them into your DMS, for your staff to efficiently measure KPIs and evaluate performance, as well as manage invoices, service contracts, and insurance policies. We also enable full-cycle tax management and make your DMS accommodate various payment schemes for buyers.
Customer relationship management
We implement platform-based CRM systems as well as build custom ones specifically for the automotive industry, to help dealers to orchestrate their marketing activities and enhance customer experience. This will allow you to efficiently segment your customers, personalize your communication, manage leads across channels, and conveniently plan sales strategies.
Automotive ecommerce solutions
Whether you sell auto parts, new or used vehicles, we offer full-cycle eCommerce development services. We cover every aspect of omnichannel automotive digital sales, from website design to matching mobile apps.


Digital stores
We build traffic-grabbing and scalable automotive e-commerce websites that support advanced catalog management, a variety of secure payment options, customer support chatbots, and more features necessary to provide a competitive digital experience.
Mobile apps
We develop feature-packed mobile solutions that help better engage with customers and drive revenue. Our expertise in mobile app development enables us to provide seamless in-app navigation, effective UI/UX design, and functionality rooted in your business needs.
Connected vehicles and cloud data
BitsByteSoft team develops secure cloud solutions and big data platforms to help automotive companies accelerate research & development, improve driving experience, and create new revenue sources. We help enhance in-car driving experience by enabling vehicles to receive over-the-air software updates for diagnostic and maintenance purposes. We make vehicles personalized with the help of remote access and AI-based adaptive technologies.

Smart navigation
We build V2X communication modules for drivers to receive contextually aware routing assistance, real-time traffic information, and fast map compilation to ensure maximum safety and route efficiency.

Remote vehicle access
Keyless access to cars is a perfect tool not only for car sharing companies and car rentals, but also for families that want to share a vehicle. Connected car systems enable remote car diagnostics and configuration at any time and in any place.

AI-powered personalization
Automotive companies can now provide greater comfort for drivers by personalizing their experience based on past behavior, vehicle location, fuel level, driving habits, and more. Collected data can be used for highly-relevant service or product recommendations.
Innovation for automotive industry
We deliver immersive VR and AR solutions that help automotive companies shorten the sales cycle, enhance employee training, and streamline R&D. A virtual showroom, augmented training app, or virtual prototyping solution, our team can create solutions that match your objectives.
We provide automotive embedded software development for equipping vehicles with autonomous capabilities through computer vision. In combination with sensors, these intelligent systems enable advanced road event recognition and support the driver's decision-making.
We engineer blockchain-based tools that enable driver authentication, in-vehicle smart contract payment processing, secure data sharing between vehicles, and remote diagnostics. Here at BitsByteSoft, we believe that blockchain is the way to provide next-level automotive security.
Logistics technologies
BitsByteSoft extensive experience in software development enables us to tailor our solutions to specific objectives and unique challenges of logistics services providers. We help these companies meet their KPI targets, optimize costs, save time, and improve supply chain operations at all stages.

Fleet management
We develop vehicle tracking apps and carrier management tools to optimize transportation processes based on data-driven insights.

Warehouse management
We design warehouse administration tools to simplify supply chain management, prevent inventory overstock, and enable semi-autonomous accounting.

Reporting
We tailor market-leading BI tools to the needs of logistics operators to democratize data analysis, eliminate human error, and support decision-making. Let's work together on your
next project
Drop us a line about your project at contact@bitsbytesoft.com or via the contact form below with attachments, and we will contact you within a business day.
[contact-form-7 id="327″ title="Contact form 1″]