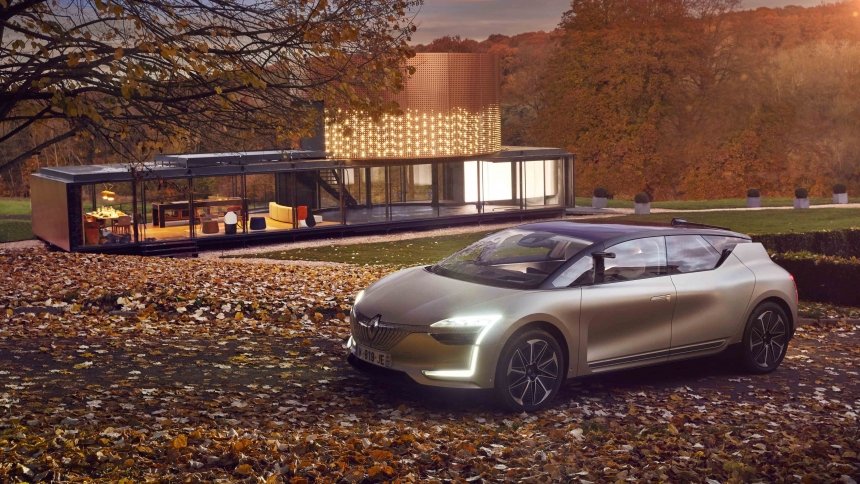 Case Study
Data-Driven Protocols for Advanced Driver Assistance Systems
We helped equip German premium cars with the most advanced driver assistance functions on the market
About the client
Our client, a global mapping software and services company, is among the most distinguished innovators in the global automotive sector. The world's leading auto manufacturers, including of premium and luxury makes, have recognized our client's products and services as capable of reshaping the conventional notion of the car as we know it.
Setting today's and tomorrow's automotive trends with connected cars, autonomous driving, real time incident reporting, and traffic services. and HD maps, our client has a lot to offer. However, the central focus of their automotive portfolio has always been the safety that comes with advanced navigation and driver assistance solutions.
Key features
Notify drivers about extreme weather conditions
Optimize active lane assistance
Control the power train depending on slope, curvature, and speed limit
Industry: Automotive, LBS
Headquarters: Amsterdam, the Netherlands
Market: Global
Team size: 7 members
Cooperation: 2015 – present
Technologies:
AWS / CAN Bus integration / NDS / Qt
Our client came with the challenge
Since 2015, we've been building sophisticated software for our client across multiple programs. One of these programs involved developing key software components for navigation and electronic horizon solutions for a German manufacturer of luxury vehicles. In their earlier models, this manufacturer's navigation system used a proprietary electronic horizon protocol to calculate the most feasible routes, pull map information related to these routes, and push that information over the CAN bus to the vehicle's electronic units controlling cruise control, headlights, power train, and night vision aids.
The carmaker wanted to upgrade their legacy protocol to a newer version to comply with the latest advances in the automotive IoT sector. One of their main goals was to integrate live traffic data, aggregated in the cloud, from incident data providers and on-board sensors of millions of vehicles worldwide. With this data driven tool for route planning, vehicles could react and adapt to road conditions at distances of a hundred meters to a few kilometers. As the core engineering partner, BitsByteSoft accepted the challenge of enhancing driving safety and comfort through ADAS functions.
BitsByteSoft developed the solution
The electronic horizon is represented by two protocols. The first, the small-radius protocol, calculates the most feasible routes and provides relevant data for up to two kilometers ahead of the vehicle's current position. The second, the large-radius protocol, does the same for the entire active or most feasible route.
Before cooperating with BitsByteSoft, our client's team had been working on the small-radius protocol and related service modules. But in the face of increased development demand, they started experiencing a shortage of engineering capacity. We launched a pilot collaboration with our team to share some of the development and testing effort on the small-radius component. Our first contributions were appreciated, and gradually our team began to grow and take over development, testing, and deployment. We're now working on the large-radius protocol version concurrently with the small-radius version. Our client's involvement in the development process has been reduced to providing extremely specific mapping expertise and high-level technical supervision.
BitsByteSoft' principal responsibilities are gathering and structuring, per protocol specifications, map-related and traffic-related data from both online and offline sources. These include an in-vehicle map database, vehicle GPS coordinates, cloud-based real-time traffic feeds, and onboard sensors. This data integration and analysis system for safe route planning comprises vehicle speed, number of lanes, road slope and curvature, detailed intersection information, speed limits, road signs, detected road obstacles, and more. This information is then sent over the CAN bus to various ADAS functions to calculate the vehicle's predicted path and tune its active safety aids for fast reaction.
For product quality control, we're using our client's proprietary Windows-based simulation solution to automatically build routes, generate all necessary input data, and emulate the correct operation of the vehicle's ADAS functions by virtually driving these routes. As the simulation tool is generic for all navigation testing across our client's organization, we've adapted it to fit our specific needs and increase its performance. This helps ensure the optimal level of defect detection and elimination before going into production.
We've achieved great results together
Currently, up to 70% of the development activities for the electronic horizon protocol are handled by BitsByteSoft, including the overall development and testing cycles, release management, and production deployment. After a few successful production rollouts, we've been entrusted with communicating directly with the automaker's team on technical issues.
Our client's team has been actively developing a specification for the next-generation protocol that features more detailed road network data, higher resolution, and performance-optimized messages. The new protocol eliminates low-speed constraints of the archaic CAN bus and gets closer to the newest ADASIS standard, allowing it to send much more information to a new breed of active safety solutions. Having amassed enough expertise in mapping and ADAS, BitsByteSoft took over the implementation of the new protocol specification after its final approval.
The scope of services BitsByteSoft has provided includes
Integration of real-time traffic updates from the cloud to get up-to-the-minute incident reports and road network changes
Calculation of paths that a vehicle is predicted to drive based on a set of pre-defined rules
Implementation of predictive information sharing to assist the driver's decision-making
Development based on proprietary electronic horizon standards
Exchange of map-related and traffic-related information between the CAN bus and the vehicle's ADAS functions
Quality control through simulation, integration, and unit testing Let's work together on your
next project
Drop us a line about your project at contact@bitsbytesoft.com or via the contact form below with attachments, and we will contact you within a business day.
[contact-form-7 id="327″ title="Contact form 1″]