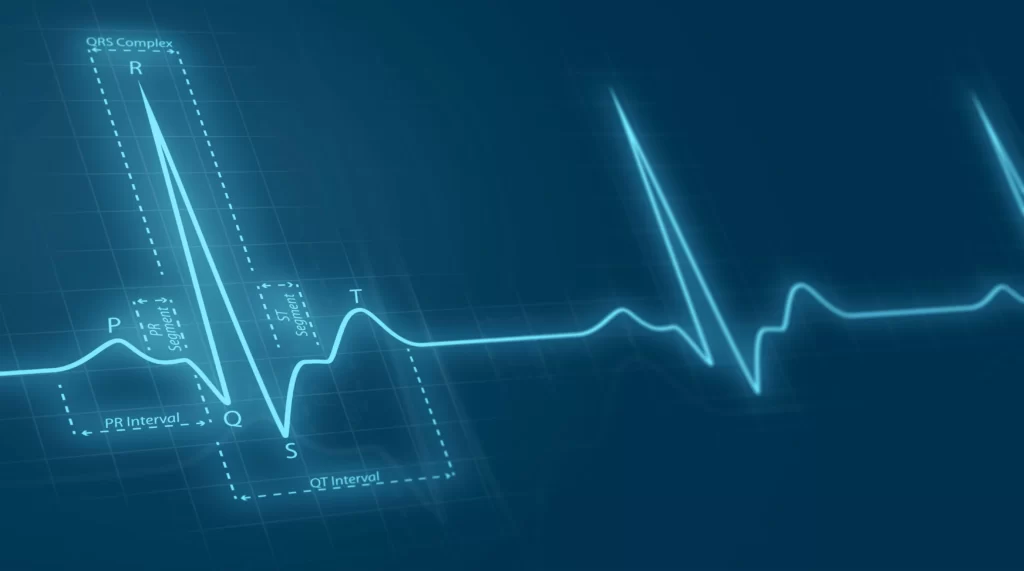 Case study
Enterprise-level Platform for Risk Assessment in Healthcare
We've designed and implemented a highly scalable risk assessment platform that allows our client to extend their service portfolio and customer base
Business challenge
Back in 2007, one of the top ten insurance providers in the world defined their vector of development with a focus on scaling their expertise to meet customers' needs across all markets and risks. To develop a powerful solution for risk assessment in healthcare in an agile environment, they looked for a contractor that would take full responsibility for feature-based development and ensure quick staffing for niche technologies. Following a recommendation from an existing BitsByteSoft client, they chose BitsByteSoft as their trusted developer of healthcare risk management software. We provided them with a team of expert engineers to rapidly translate their business ideas into turnkey healthcare risk management software solutions.
As a result of thorough analysis of the client's business workflows and close communication between the client's team and our own, we targeted the development of a medical risk assessment portal based on a dynamic neural network (DNN). This portal would allow insurance agents to complete health and lifestyle evaluations based on cutting-edge scientific guidelines and methods for risk assessment in healthcare.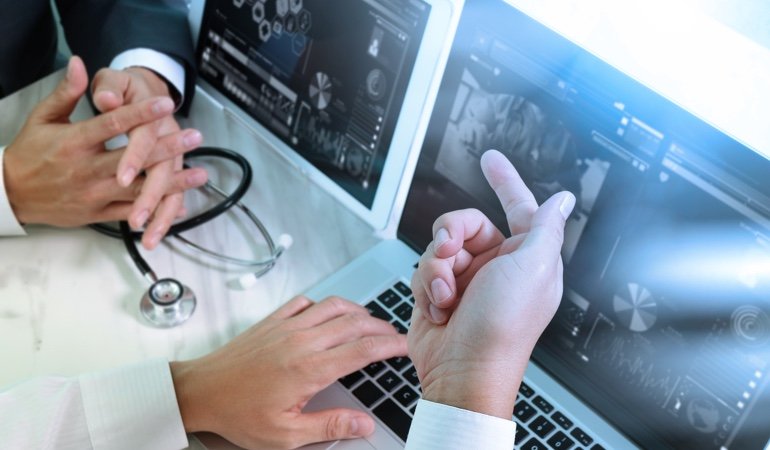 Key features
Full-cycle development of an enterprise-level solution
Unique multi-tier architecture for quickly responding to the needs of new customers
Outstanding platform security and stability
Industry: Insurance
Market: Global
Team size: 4 engineers
Cooperation: 2007 – 2013
Technologies:
.NET Framework / ASP.NET Core / DotNetNuke / MS SQL / VB.NET
Healthcare risk management software solutions delivered
To help our client define a clear product vision, we started by comprehensively analyzing their business idea. After mapping our client's requirements to the technology, we developed and deployed a unique multi-tier architecture to ensure unlimited platform scalability and allow our client to respond quickly to all emerging needs with customized healthcare risk management software solutions. Over the course of two years, we developed a platform that covers multiple aspects of assessing life and health risks related to patients' medical histories, sports activities, residence, travel, occupation, and other parameters. Risk assessment is among key features of the software for insurance companies.
For the efficient risk assessment process in healthcare, we developed an effective tool that considers laboratory tests, current illnesses, and cardiovascular metrics. To make the healthcare risk management software solutions intuitive and time-saving, the medical risk section of the platform consists of a predefined index of illness groups and laboratory tests. The index is automatically generated for each case based on the names of a selected group of illnesses, laboratory tests, and keywords. One of the notable functions developed by BitsByteSoft is a high-accuracy cardiovascular risk calculator that uses BMI, blood pressure, and cholesterol level as input parameters.
To ensure a more precise assessment of medical risks, the platform considers occupation, avocations, and sports activities when calculating health risks. It features exhaustive details about occupations with increased risks of mortality or morbidity. We also introduced rating guidance for a disabilities risk assessment in healthcare that covers most avocations and sports including motorsports and mountaineering.
The results of this assessment are organized in a separate risk assessment sheet with an elaborated logical structure and can be exported to various file formats.
One of our client's critical requirements was a focus on platform security and stability. To meet our client's targets, the BitsByteSoft team introduced effective means of protecting data from loss and damage. Functional restrictions by user role and IP address, version control, and a data replication server strengthen the protection of sensitive data and eliminate the consequences of emergency cases.
In the four years since our client's solution was released, our multi-faceted team of dedicated developers and test engineers has been repeatedly engaged in the project to secure our client's success. As the client broadened their insurance services portfolio, BitsByteSoft became instrumental in swiftly scaling up the platform to create a customized solution that would automate all client workflows across markets, namely agricultural, aviation, and financial.
Business outcome
Our client has been fully satisfied with the project's progress and results. The BitsByteSoft team needed just two years to develop enterprise-level healthcare risk management software solutions that has enabled our client's business to grow and reach into new insurance areas. Quick staffing, a prompt response to technology needs, and successful implementation of the client's vision allowed us to solve some amazing challenges:
Launch a comprehensive state-of-the-art solution for medical risk assessment based on three risk assessment models.
Develop a highly scalable solution with a multi-tier architecture that allowed our client to grow from a health insurance provider into a company with a rich portfolio of services that cover multiple lines of business across numerous industries.
Ensure outstanding security and stability of the solution for critical data protection and flawless system performance.
Implement separate solutions for global and French customers with different risk calculation algorithms and a managed risk assessment process in healthcare. Let's work together on your
next project
Drop us a line about your project at contact@bitsbytesoft.com or via the contact form below with attachments, and we will contact you within a business day.
[contact-form-7 id="327″ title="Contact form 1″]