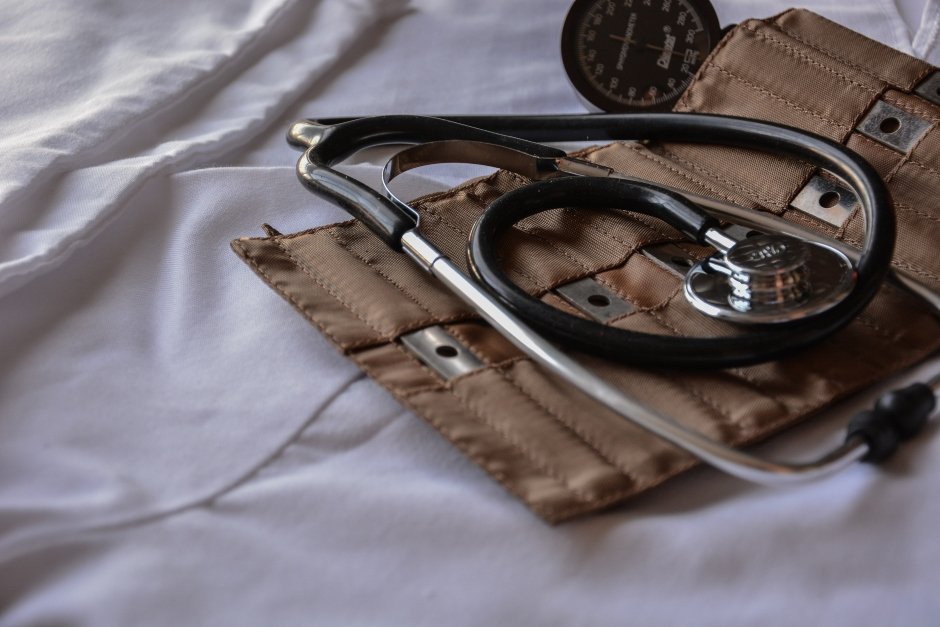 Case study
Medical App Development to Benefit Practitioners and Individuals
We're driving digital transformation in national healthcare by developing medical apps for doctors and patients to facilitate their interactions
Business challenge
Under the supervision of the Ministry of Health, our client took on the mission of digitally transforming their country's healthcare sector through medical app development. To adopt an eHealth system, they envisioned two primary apps — one for individuals seeking medical care and another for healthcare professionals who want to streamline their services and peer-to-peer communication. Fulfilling this game-changing vision relied on finding a suitable technology partner capable of building robust healthcare solutions to meet the highest governmental criteria. After extensive research and evaluations by our client, BitsByteSoft was found to be the perfect match for the sophisticated task of digitizing medical services at a national scale.
As soon as we established our partnership, our client confidently entrusted us with several projects, two of which were part of strategic healthcare app development. Both of these solutions had to fit harmoniously within the country's existing healthcare system, providing a smooth and effective shift to e-services. Also, the app for doctors needed to integrate with official third-party systems to validate the compatibility of prescriptions — a vital yet complex vision that was masterly handled by BitsByteSoft engineers.
To align with our client's much-anticipated digital strategy, we focused on providing smooth mobile experiences so users could easily access health services in real time from the palm of their hand. This is where BitsByteSoft UX designers took the lead and created a well-thought-out and straightforward UI for the apps, relying on best practices of human-centered design in medical app development.
Key features
Create integrated medical e-services for patients and practitioners
Raise health awareness by monitoring vital signs and taking preventive measures
Access online teleconsultations and schedule COVID-19 test and vaccination appointments
Industry: Healthcare
Team size: 30 engineers
Cooperation: March 2019 – September 2020
Technologies:
Android / Dagger / Firebase / iOS / Java / Kotlin / Lottie / Python / React / Swift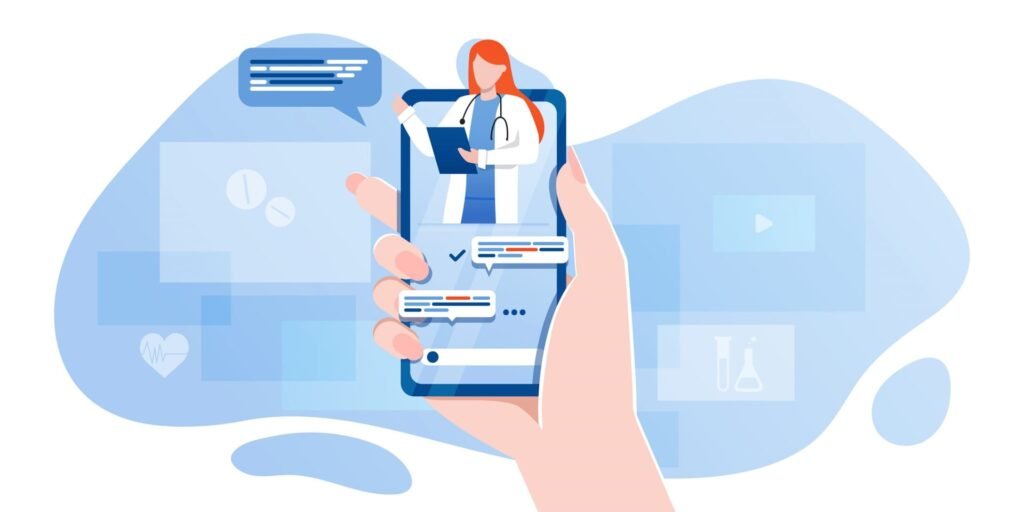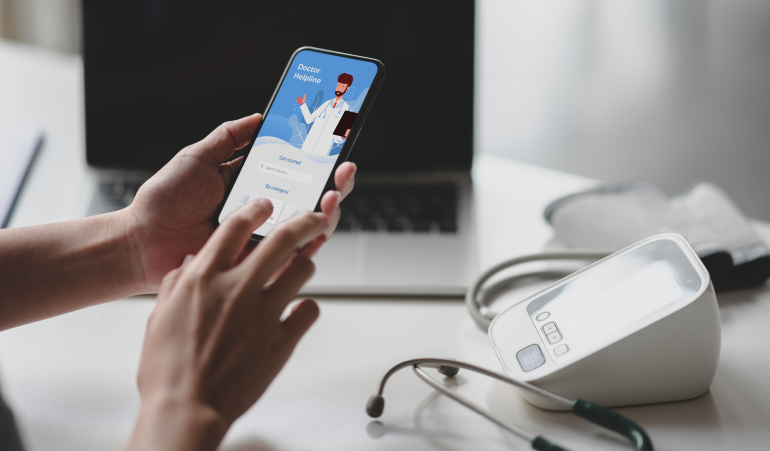 Solution delivered
Incorporated within a single ecosystem of eHealth services, each of the two applications we helped our client develop allows a particular type of user to accomplish specific functions and purposes. Two dedicated BitsByteSoft teams of frontend and backend developers and QA engineers worked closely with our client to reveal all intricate aspects of the apps. With a comprehensive design, development strategy, and testing plan in place, we instantly proceeded to implementation. Thorough preparation and our expertise in medical app development allowed us to go into production with two full-fledged solutions within less than five months of the project's start.
Ever since the official launch of the apps, BitsByteSoft has continued to deliver additional features in regular releases based on our client's requirements. One of the important milestones in this healthcare mobile app development project came with the COVID-19 outbreak, when telemedicine became indispensable to enable proper assessment, testing, diagnostics, and access to treatment. In response to this demand, our engineers promptly rolled out essential functionality to counteract pandemic constraints. This functionality enables doctors to give virtual teleconsultations and assists patients with booking appointments for tests and vaccinations.
The doctors' app represents a hub for health practitioners to streamline their work, optimize patient interactions, and facilitate communication and experience exchange with colleagues. The solution also provides integration with third-party eHealth services, which differentiates it from existing medical apps for doctors. With extensive competence in platform development, we had no difficulty implementing this advanced functionality. The app also allows healthcare professionals to:
Register to receive relevant information about their workplaces, license durations, continuing education, etc.
Issue e-prescriptions with integrated check for drug interactions
Access a calendar of scientific events, workshops, webinars, etc.
Share experience with peers through virtual communication channels
Find job opportunities for healthcare professionals
The medical app for patients focuses on providing eHealth services for individuals and families to meet their regular healthcare needs and improve health awareness. It enables users to access histories of their illnesses and become active participants in their well-being. Below are the key features of this medical app for patients:
Book appointments with doctors for COVID-19 tests and vaccinations
Access teleconsultations with health practitioners through video conferences
Search for medication availability in the nearest pharmacies
View and retrieve checkup results, prescriptions, and sick leaves
Read vital signs such as blood pressure to get recommendations for a doctor's visit or
emergency call
Track fitness and set competitive goals with a step counter
Add children as dependents to monitor their health and school medical screenings
In line with the era of digital innovation, both apps are synced to consolidate all patients' health records, prescriptions, and doctor's appointments within a single electronic system as an advanced, paperless alternative to the existing system. Better still, we applied our extensive domain knowledge and expertise to leverage key technologies and trends in healthcare application development.
Data protection: As electronic health records contain a lot of private information such as names and home addresses, BitsByteSoft provided expert consulting on cybersecurity in healthcare mobile app development to avoid hacker threats.
Big data analysis: Prescribed medications are checked for compatibility against official medication databases by leveraging big data in medical app development to get vital insights, eliminate errors, and improve patient outcomes.
Telemedicine: Features such as video teleconsultations and appointment reminders with push notifications effectively boost doctor–patient digital interactions and are now hitting the mainstream in healthcare app development.
On-demand healthcare: The solution for practitioners is available on the web and on mobile devices. Medical apps for doctors give their users the versatility to become on-demand healthcare providers and thus better meet patients' changing needs.
Gamification and Internet of things (IoT): Functionality for counting steps encourages competitive goals among users through ratings and achievements. Integrated with connected IoT wearables such as smartwatches, it incites patients to take preventive measures to improve their health, resulting in cost savings for the country's healthcare system.
Business outcome
As our client charted a course toward a smart health ecosystem across the country, they partnered with BitsByteSoft for our top engineering talent and deep industry expertise to benefit from the positive impact of technology in healthcare. Our collaboration resulted in medical apps for doctors and patients that have been recognized and approved by healthcare officials. The app for patients even won a national award for being the most mature, beneficial, and optimized medical solution for individual use.
As the coronavirus crisis put a strain on the healthcare sector worldwide, our client leaned on our partnership in healthcare application development. We rolled out functionality for online teleconsultations and COVID-19 test and vaccination appointments in just two weeks, proving our diligence and reliability in the most challenging times.
Tapping into BitsByteSoft healthcare mobile app development services, our client is successfully driving their country's medical reform through digital transformation. Digitalization has helped our client effectively orchestrate the health system by incorporating online, paper-free experiences and thus facilitating interactions between practitioners and individuals. With integrated e-services we are building and multiple on-site self-checkup points, our client is fulfilling an ambitious goal of raising people's health awareness and taking the quality of medical care to the next level. Let's work together on your
next project
Drop us a line about your project at contact@bitsbytesoft.com or via the contact form below with attachments, and we will contact you within a business day.
[contact-form-7 id="327″ title="Contact form 1″]