Case study
A Mobile Banking System for Fast and Secure Operations
We helped the first digital bank in Germany integrate a custom mobile banking system for their end client
About the client
Our client is Germany's first fully digital bank, providing core banking platforms, online payment processing systems, and innovative applications. As the first adopter of Open Banking principles and an API in Germany, our client has set the pace for next-generation mobile banking software and the entire FinTech industry in the DACH region.
The company's offering goes beyond traditional financial operations and includes such cutting-edge products and services as crowdfunding, virtual currency trading, social lending, and contactless payments. Delivering to the gaming, hospitality, and telecom industries, our client provides a complete digital backbone not only for banks but also for non-financial institutions. Our client helps diverse businesses outpace competitors and transform the banking customer experience with cutting-edge features of the mobile banking system.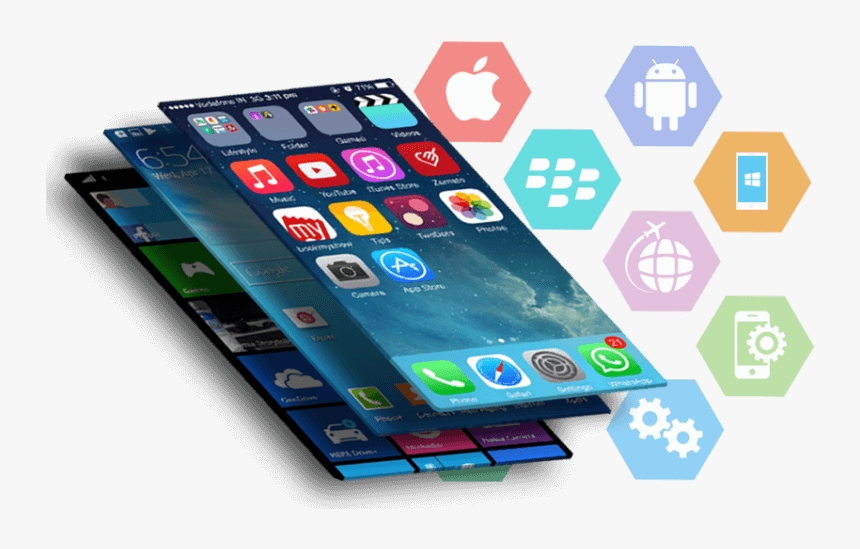 Key features
Establish digital banking services via mobile app
Provide transparent money transfer and payments
Ensure security features for mobile card protection
Industry: FinTech, Digital Banking
Headquarters: Germany
Market: DACH
Team size: 17 members
Cooperation: 2017 – present
Technologies:
Bootstrap / CoffeeScript / CSS / Cucumber / HTML / JavaScript / MySQL / NoSQL / RabbitMQ / Redis / RSpec / Ruby on Rails / Sass
Our client came with the challenge
Hit by global digitalization, both financial and telecom companies are striving to stay up-to-date and gain a competitive edge with the help of advanced payment processing technology. One of these companies, broadband and mobile telecommunications provider in Germany, recognized the value of tech-powered solutions and decided to embrace a user-centric culture. They came up with a groundbreaking solution — Germany's first mobile-only banking system. For millions of existing customers, this telecommunications provider offered the opportunity to access additional yet essential services from a company that customers already know and trust.
The end client selected our client as an expert partner to smoothly integrate a mobile application for digital banking. Our client needed to help to develop a mobile system that focused on the frontend experience. Based on previous successful cooperation with BitsByteSoft experts as financial software developers, they turned to us for team extension services.
We reinforced our client's team and helped to implement the mobile app features required by the end client. The BitsByteSoft team accelerated the development of a robust payment processing platform for secure online payments and money transfers that also keeps track of each transaction.
BitsByteSoft developed a mobile banking system for painless payment processing
Together with our client's team, BitsByteSoft experts focused on developing the backend of the mobile application for the end client, the provider of mobile telecommunications services in Germany. Aiming to develop a white-label bank, we used the emerging Banking as a Service (BaaS) business model. We built the entire microservice architecture in Ruby on Rails.
During our partnership, we helped to develop an application that lets users set up private online accounts on their smartphones with the Digital Mastercard/Visa card services. Secure and easy to manage, these accounts offer a mobile record of all user transactions and allow users to make in-app payments, transfer money, and process repeat orders fast and without fees.
With our custom mobile development and the BitsByteSoft team implemented a 60-second P2P Instant Transfer feature so that app users can transfer money to phone, social media, and email contacts. We also enabled a personal financial management system with real-time analytics and visualization of spending. The application categorizes expenses automatically, providing users with live insights into their spending behaviors and saving opportunities.
The application also allows overdrafts, emergency loans, and long-term loans (installment loans), as well as cash withdrawals in over 10,000 partner branches. Plus, users get 1 MB of high-speed data on their mobile contract for every Eurocard purchase.
We partnered with our client's team to prevent any malfunctioning in the solution performance and safeguard users' data. We ensured secure card activation/deactivation, geolocation for "find my phone" services, SIM card blocking, and real-time push notifications to track cash flow. To protect data, users can set up a fingerprint login or a pin code for their accounts. There's also a web portal for consumers who don't use mobile applications.
We've achieved great results together
With the help of BitsByteSoft, a banking software company, our client managed to develop an excellent mobile application for their end client that contains all administrative tools for support teams. Together, we helped the end client expand their telecommunications offering and set the standard for the future of mobile finance. Now, the BitsByteSoft team is responsible for implementing new features (mostly integration with other services) on the server-side.
The solution we're developing brings these advantages to the end client:
The payment processing system architecture expands the end client's offering and allows them to embrace their target audience — digital savvy users and Millennials — furthering the application's success
Thanks to this groundbreaking app, the end client has won multiple industry awards. The app has been rated 4.5 out of 5 stars in the iOS and Android app stores.
The project was launched within five months, ensuring record time to market. Let's work together on your
next project
Drop us a line about your project at contact@bitsbytesoft.com or via the contact form below with attachments, and we will contact you within a business day.