Case Study
Optical Fiber Network Planning Solution
We helped our client propel their fiber network business by optimizing design and planning
About the client
Our client delivers consulting services and software solutions to implement telecommunication, fiber, and broadband internet networks for businesses, communities, and municipalities of any size. Their all-in-one software suite contains web and desktop tools for planning fiber-optic networks and managing fiber to the x (FTTX) projects. The client has completed successful network infrastructure projects across United States, Canada, United Kingdom, Germany, Luxembourg, and Switzerland.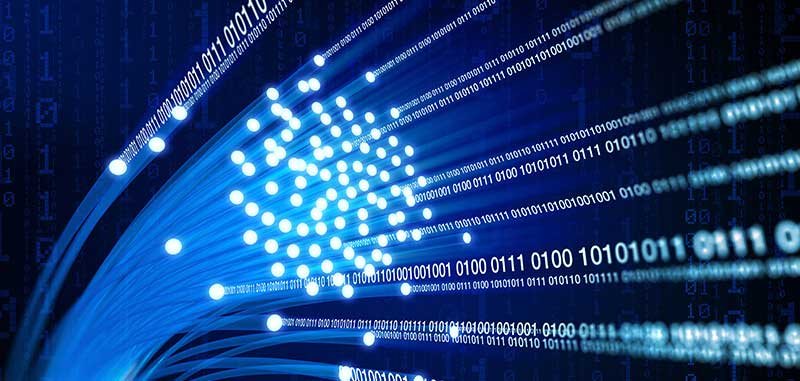 Key features
Plan FTTX networks of any size and complexity
Estimate network development costs
Manage network projects
Industry: Telecommunications
Headquarters: London, United Kingdom
Market: Europe
Team size: 20 members
Cooperation: 2020 – present
Our client came with the challenge
The client had a solid vision for a software suite that would streamline the planning, design, and management of FTTX projects. The suite would also eliminate inefficient paperwork and improve our client's network infrastructure business by automating and optimizing network projects, making them more accurate and cost-efficient.
Combining the knowledge and experience of their geodesists, network engineers, and entrepreneurs, the client started building their solution in-house. But they lacked expertise in .NET technologies and had little experience setting up large-scale software development life cycle processes. It became clear that they needed a professional provider of location based software solutions.
With years of experience delivering enterprise GIS software, FTTX network design services, and with a pool of senior .NET developers and leads, BitsByteSoft was a good match and became the client's strategic software development partner. 
BitsByteSoft developed the solution for network planning
Working closely with our client's team, we identified primary use cases and decided on the core technology stack, architecture prototype improvements, and major product functionality for optical network design and implementation.
With that done, our foremost task was to establish a comprehensive development process for our distributed team involving Agile and XP practices. As a result, every process – from design and implementation to quality assurance and deployment – has a clear scope, flow, timeline, and ready-and-running toolset.
What followed was an active development phase that focused on NetEnterprise – a desktop solution for delivering optimal FTTX designs at unmatched speed and scale. Our BitsByteSoft engineers developed a mathematical engine powered by a heuristic algorithm of big-size graphs clusterization and ArcGIS, Esri's advanced cloud-based mapping platform. This engine lies at the core of graphical network planning and our client's comprehensive analytical suite. These technologies allowed us to automatically create map-based network architectures, generate schematic presentations for existing plans, select optimal network hardware, and estimate project costs.
Currently, we're finalizing the new web portal for managing FTTX projects related to network planning and design software. This solution is now in the pre-release phase and is undergoing heavy internal user testing. Built on Symfony components, the solution uses a PostgreSQL database and JavaScript components for data visualization and reporting. The portal lets users create template-based projects and monitor all aspects of those projects – from costs to work orders and timelines.
We achieved great results together
We have left a noticeable mark on the evolution of both BitsByteSoft and the client. BitsByteSoft has had the benefit of working on a long-term project in the telecom networking domain. By leveraging our FTTX network planning and design services, our client was able to develop a solution on time and with efficient use of resources. As a result of this collaboration, both companies have strengthened core .NET expertise, increased their level of service, diversified product offerings, and boosted competitiveness in target markets.
Our client offers the following benefits to customers:
Extensive automation of FTTX network design with a low error rate
Network design optimization thanks to estimation of regional development costs
Quick overview of network structure through a schematic or geo-scheme network plan
Automatic generation of optimized cable and duct routes
Fiber-level design capabilities with automatic generation of splice lists for individual elements or all elements of distribution sites
Proprietary technology with driving dynamic efficiency regarding all functions based on topology
Multi-criteria analysis functionality based on a detailed view of network components, including ducts and cable lengths
Library of configurable reusable components supporting import from external sources
Complete network project management portal for monitoring project status, timelines, relevant work orders, expenses, and more Let's work together on your
next project
Drop us a line about your project at contact@bitsbytesoft.com or via the contact form below with attachments, and we will contact you within a business day.
[contact-form-7 id="327″ title="Contact form 1″]